Originally posted by Oliver James
As two Superstars are released from NXT, Alex Riley & Cameron, two more are set to take their place in Eric Young & Bobby Roode. Both have been featured to different extents on NXT TV recently; with Bobby Roode being acknowledged within the NXT TakeOver Dallas crowd and Eric Young making his full debut this week on NXT in a losing effort against Samoa Joe, the two were yet to sign any firm contracts.
This may have all changed as this week saw a leaked announcement from the WWE UK twitter feed claiming Bobby Roode to be a part of the Summer NXT UK Tour. This has been followed up by recent reports from PWInsider.com claiming that Bobby Roode signed a contract with the WWE at the recent set of NXT TV Tapings. This has clearly been coming for sometime, and the contract is rumored to be a 'Player-Coach' deal for the former TNA World Heavyweight Champion.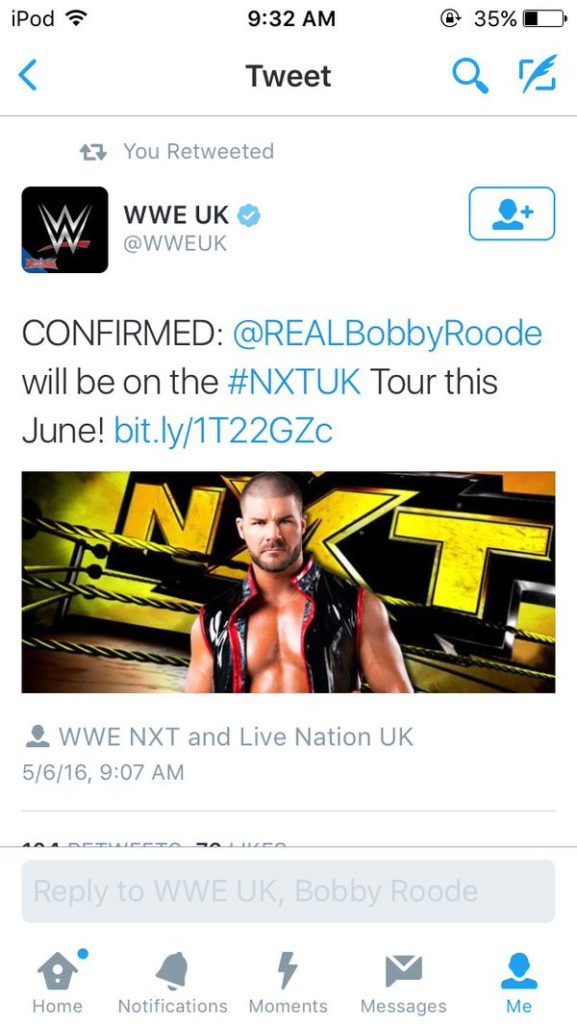 Eric Young, meanwhile, has confirmed he is yet to sign a deal with the WWE. Stating in an interview with Niagra This Week that a deal between the two parties had been 'in the works', and following a conversation with Triple H (WWE executive Paul Levesque);
'He called me aside to see if I'd be interested in doing a promo with the NXT champion Samoa Joe to start the show. I went and grabbed my stuff out of my rental and we got to business.'
The contract for Eric Young is still being worked upon but after a hot debut, followed by a very enjoyable Main Event, you have to believe that 'The World Class Maniac' is there to compete in NXT.