Baywatch opens one year from today, this is an actual thing that's happening. To mark this Paramount has released the first official cast photo.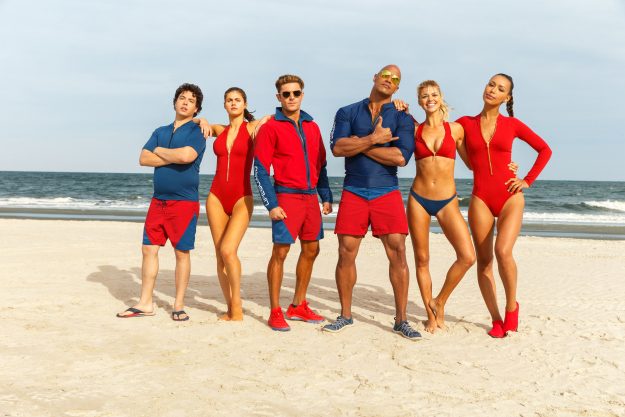 The film has a plot, something i'm surprised about, the movie will follows Mitch Buchannon (Johnson) as he struggles with a new recruit (Efron). Together, they uncover a local criminal plot blah blah blah….
The film is being directed by Seth Gordon (Horrible Bosses) and the cast will also includes some original Baywatch stars Pamela Anderson, Rob Huebel, Belinda, Jack Kesy, Amin Joseph and Yahya Abdul-Mateen II. No Hasselhoff though… which is a shame.
You may be asking yourself why a reputable and generally awesome site such as Out of Lives would report on this, but let's not forget that when 21 Jump street was announced we all laughed, yet it became one of my favorite movies. This will probably be trash though.