Ubisoft released information regarding the  DLC for The Division, three paid expansions are  planned throughout the year, and will be available to players with a Season Pass or those who bought  the Gold or Collector's Edition of the game. The first one will be the Underground expansion and will take you in the vast mazes of tunnels and subways that run under Manhattan. Underground will be followed by Survival later in the summer, which will challenge you to survive for as long as possible in a very hostile environment while gathering supplies and equipment. Finally, Last Stand will arrive along with winter, challenging players with a new, relentless threat.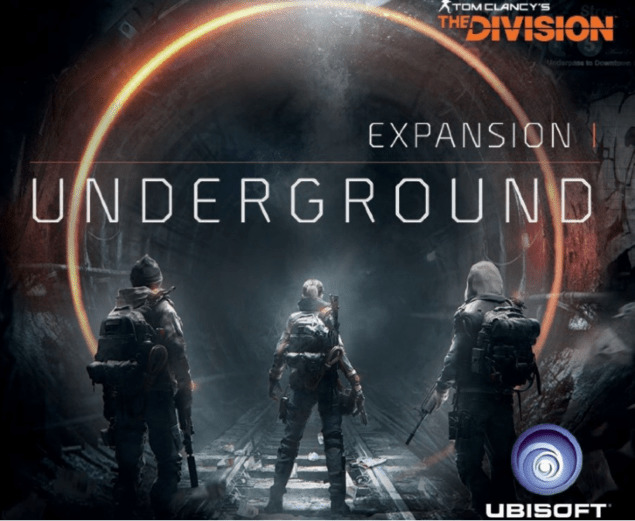 Ubisoft initially outlined details of the DLC but only said June 2016 and did not give a specific date, however, Amazon have possibly leaked the release date as 25th June 2016 according to a listing on the site.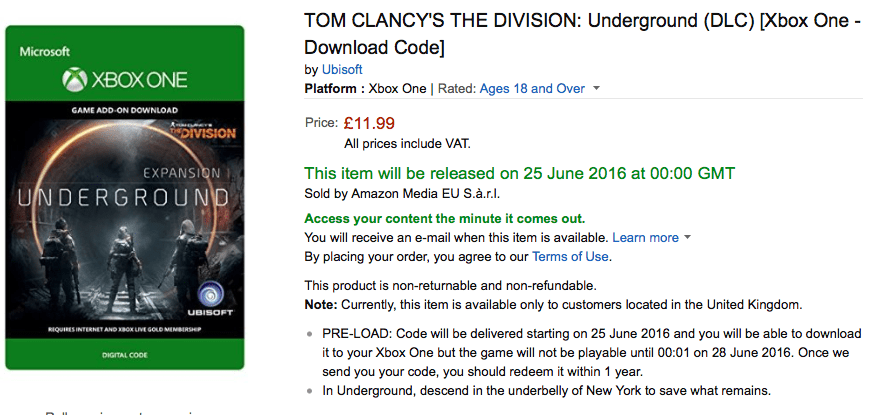 No news yet from Ubisoft to confirm this but we should find out soon. Stay tuned as we find out more information.