With E3 still out in full force, a fresh set of leaks has appeared for Xbox One game Dead Rising 4 developed by Capcom.
The images were given to a US retailer and they detail some new information about the game. According to the leaked images, we will be seeing two all-new zombie classes. 'The Fresh' that turn right in front of your eyes and 'Evo Zombies' that possess abnormal strength and predatory instincts. The game is also set to feature a living breathing world where zombies aren't your only threat. Players will have to watch out for other survivors, marauders, and paramilitary troops. With dynamic events and a seamless 4 players co-op multiplayer mode, there is plenty to look forward to. You can find more details in the images below.
Images and details have also leaked for ReCore and Forza Horizon 3.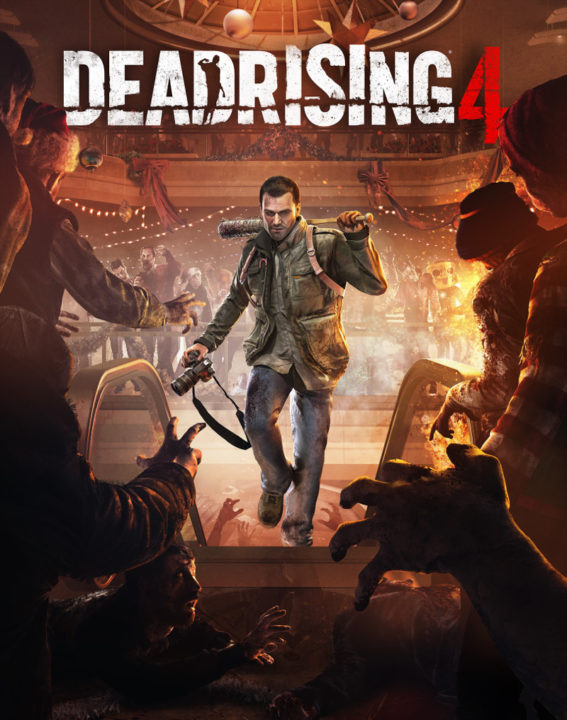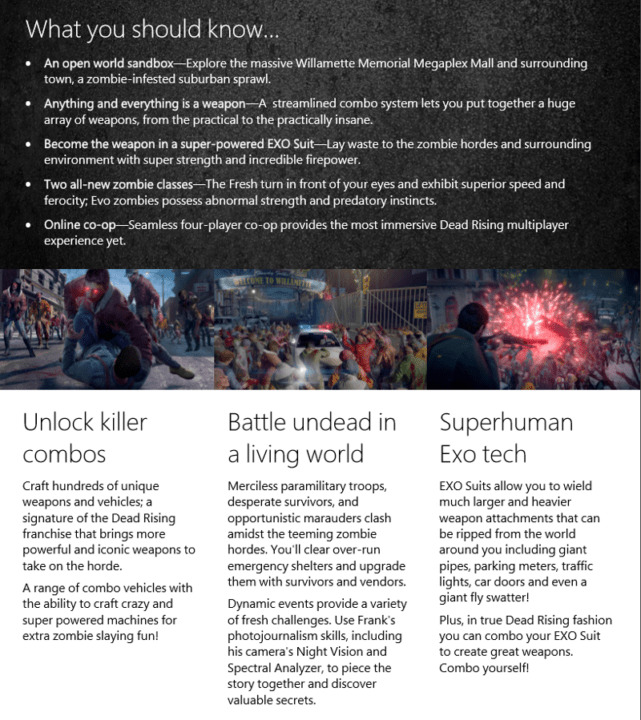 Source: twitter