Independence Day: Resurgence – Released: 23rd June (UK) 24th June (USA)
The sequel to the 1996 original: Independence Day: Resurgence sees Jeff Goldblum and Bill Pullman return to the franchise, this time joined by Liam Hemsworth. Set 20 years after the original movie earth is once again at threat from an angry race of aliens and it's up to humanity to protect our home planet. The movie is not exactly a critical success but if it's block buster fun you're looking for, look no further.

The Secret Life Of Pets – Released: 24th June (UK) 8th July (USA)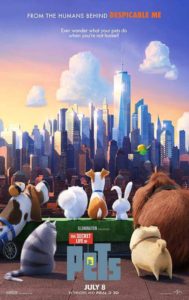 From the makers of Despicable Me comes an animated comedy about what pets get up to when you leave them on their own. The voice cast is populated with talent such as Louis C.K., Kevin Hart and Jenny Slate. Illumination have a pretty spotless record for the quality of their animated films and, with a fairly long wait till Finding Dory reaches our shores, those desperate for an animated, family friendly cinema trip may find this to be just the ticket.

Elvis and Nixon. – Released: 24th June (UK) 18th April (USA)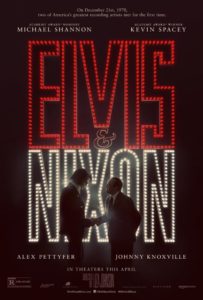 Set in the 1970's, Elvis and Nixon see's Kevin Spacey and Michael Shannon play out the barely believable, yet somehow true story of a meeting between the two American figures, brought about by Elvis asking to be made a "federal agent at large". The movie has seen mixed reviews across the board, but it's like nothing else released this week (or indeed in recent weeks), so if nothing else tickles your fancy, perhaps this will?