Central Intelligence – Released: 10th June (USA), 29th June (UK)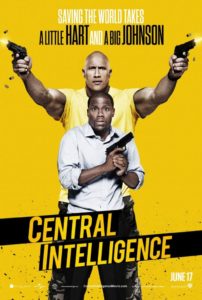 Kevin Hart teams up with Dwayne "the rock" Johnson team up with the director of Dodgeball to bring to our screens a comedy about an accountant who is lured in to a world of spies after a reunion with an old high school acquaintance. The film released in the states a few weeks ago and opened to mixed reviews from critics, but is clearly made up of some good pedigree so perhaps it's best left to the audience to decide whether this movie is right for them this week.

Absolutely Fabulous: The Movie – Released: 1st July (UK), 22nd July (USA)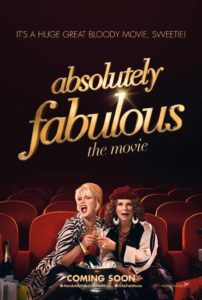 Next up is the slightly baffling: Absolutely Fabulous: the movie. Joanna Lumley and Jennifer Saunders come together once more to play Patsy and Edina for the first time since 2012. The plotline of the films involves the characters battling irrelevancy (ironic really for a film based off a 24 year old TV show), that is until one of the characters accidentally murders Kate Moss (though it would seem, based on interviews and sound bites throughout the years that the plot has changed quite drastically from its original incarnation.) This is another to go in the "mixed reviews" pile with critics enjoying some of the film, but not all of it, perhaps then this is one to catch on Blu-Ray/DVD.

Notes On Blindness – Released: 1st July (UK), 30th April (USA @ SFIFF)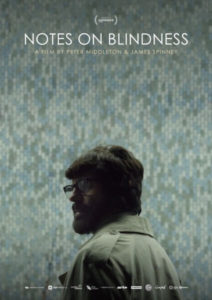 In stark contrast to the rest of this week's list Notes on Blindness is a documentary about John Hull, a theologian and writer who in 1983, just before the birth of his first son, went blind. In order to cope with the sudden changes in his life he decided to keep a diary and it's those diary entries that gave life to this film. As an idea it's a fascinating and haunting one and, for the most part according to the critics, the film does this story justice. Whilst it's a far leap from the other two films on this week's list, it's also the most interesting and tantalising of all three. If you're looking for something a little deeper, consider Notes On Blindness.