The team over at Rockstar have done it again, they've just announced 'Cunning Stunts' (..careful), a new expansion that adds cars, motorbikes, new motocross gear, racing suits, tracks and plenty of other new content for you and your friends to enjoy on GTA Online.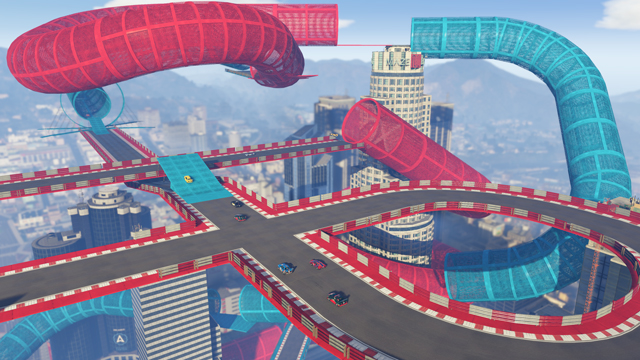 Stunt Races happen on a massive scale, towering above the Los Santos skyline or soaring between treacherous blades of RON Alternates Windmill Farm. Vehicles tear upside-down through loops and tubes, launch off ramps with extra propulsion from speed strips, diverge and merge across multiple pathways, and speed through gigantic rings of fire in death-defying new Races.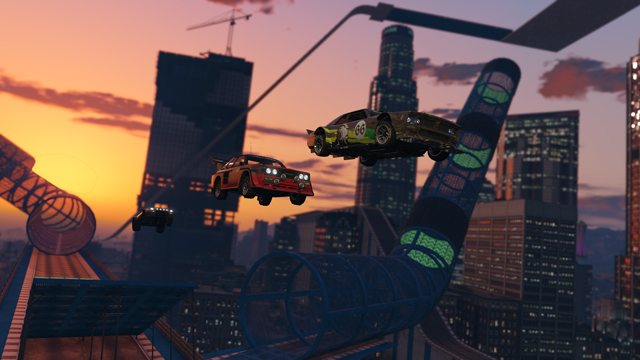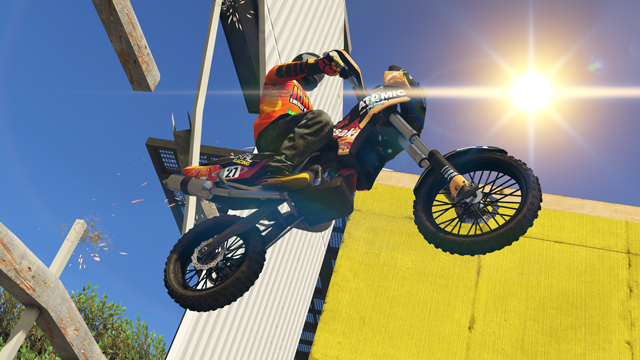 More details will be released about the pack in the coming days according to Rockstar so stay tuned and look out for our article on what exactly the entire DLC contains.
GTA Online: Cunning Stunts Trailer