Now You See Me 2 – Released: 10th June (USA), 4th July (UK)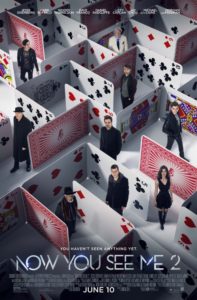 Now You See Me 2 is the sequel to the original movie which released in 2013 and followed a group of famous magicians as they pulled off various criminal heists under the guise of their stage shows. The original suffered from being overly complicated but it was worth watching for its original plot and extensive cast list. This time round that cast list is even more impressive with the original cast being joined by Daniel Radcliffe. There's not much critical praise for this one but if you enjoyed the original and what to see what more that plot can do, this seems like a worthy watch for you.

The Legend of Tarzan – Released: 1st July (USA), 5th July (UK)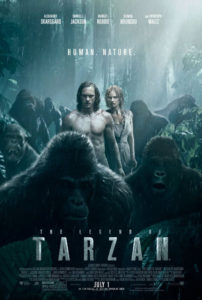 Now onto our baffling release of the week which, this week, is Warner Brothers reboot/sequel: The Legend of Tarzan. The movie sees Alexander Skarsgard and Margot Robbie join together to play Tarzan and Jane in a movie that sees the titular character move away from his new home of London to help Samuel L Jackson investigate a mining encampment in the jungle. It's certainly an odd premise, especially one for a movie that's clearly trying to start the next big franchise for Warner Brothers, and critics would seem to agree with the movie struggling in reviews. But if for some reason you were recently thinking "I could really go for a new Tarzan movie," well, this might be the best thing you're going to get for a little while.

The Neon Demon – Released: 24th June (USA), 8th July (UK)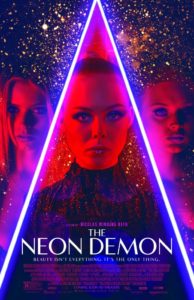 The final release this week is the latest outing from the director of Drive and Only God Forgives. The Neon Demon follows a young model named Jesse who moves to los Angeles, only to get caught up in a group of models and fashionistas who would do "anything" to get her beauty. The film is not afraid of telling an adult story and the twist at the end here goes to prove that. However whether that makes for a good movie or not is to be seen. Nicholas Winding Refn (the director of the film) has been inconsistent at best, with Drive being a cult classic, but the follow up to it; Only God Forgives, failing to capture the same cult audience. Will The Neon Demon succeed or fail? We'll have to see but one thing is for sure, it's certainly the most original and interesting premise on this week's list of releases.