During Marvel Studios' Comic-Con panel at Hall H we finally got confirmation of the cast of 'Guardians of the Galaxy Vol. 2.' Including the shock reveal that Kurt Russell will be playing none other than Ego, the Living Planet… Yes that's a thing.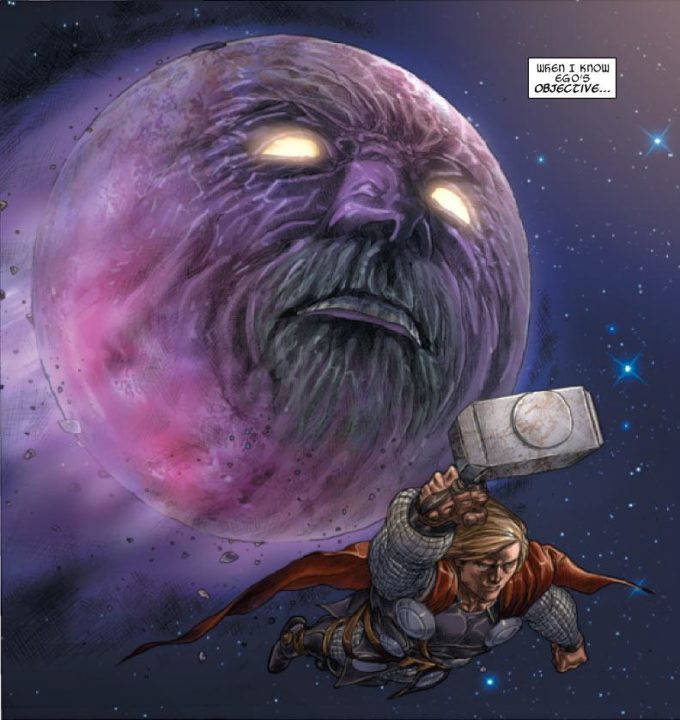 That's not the shocking part, he's also been confirmed as Peter Quill's father. I don't know how Peter's mother managed to sex up a planet but hey, this is what makes Guardians my favorite Marvel property.
Here's the film's official synopsis:
Set to the backdrop of 'Awesome Mixtape #2,' Marvel's Guardians of the Galaxy Vol. 2 continues the team's adventures as they traverse the outer reaches of the cosmos. The Guardians must fight to keep their newfound family together as they unravel the mysteries of Peter Quill's true parentage. Old foes become new allies and fan-favorite characters from the classic comics will come to our heroes' aid as the Marvel cinematic universe continues to expand.
Guardians of the Galaxy Vol. 2 opens May 5, 2017, .