Sausage Party – 12 August (USA), 2nd September (UK)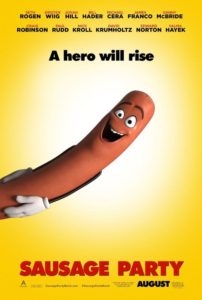 Seth Rogan and Co turn their hand to animated comedy in this food based look at everything from our consumer eating habits to religion. The movie pulls no punches and every community under the sun is a viable target for the acidic satire that the movie leads with. If your easily offended this might not be the movie for you, as offense is something it deals in very heavily. But it's being talked about as one of the year's best comedies by critics and audiences alike. High praise indeed for a movie about talking hot dogs.

BrOTHERHOOD – Released: 29th August (UK) (No US release date)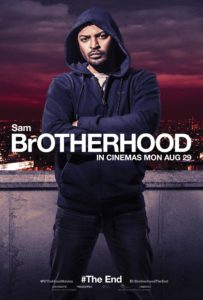 The sequel to Noel Clarke's Kidulthood and Adulthood, this movie sees main protagonist Sam facing up to a new set of dangers but this time he has a family to think about as well, in order to solve these problems he has to call on the help of some old friends. This, the final movie in the trilogy has some big shoes to fill as Kidulthood and Adulthood were generally considered to be very successful. Unfortunately the general consensus is that this threequel lacks the punch of its predecessors but is still  an interesting watch. If it's gritty British drama you're looking for, look no further.

Café Society – 5th August (USA), 2nd September (UK)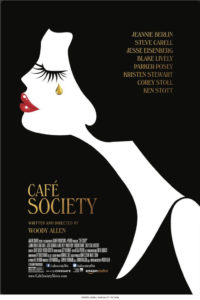 2016 has been a good year for films replicating the golden age of cinema, we started the year off with Hail, Caesar! And now we have Café Society a film set in the 1930's centring around a boy who moves to Hollywood, falls in love with a secretary in the movie industry and gets caught up in the high society, night club lifestyle. The cast list is packed with gems, from Steve Carrell to Jesse Eisenberg. If you're looking for something with a different style and vibe to it this week then you've already got a good list to choose from, and Café Society adds even more variety to finish the week off.