Office Christmas Party – Released: 7th December (UK), 9th December (USA).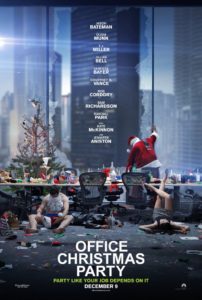 We start this week with a Christmas cash in built of a surprisingly good cast. Jennifer Aniston leads the way in a holiday romp which centres around a hard partying CEO, played by TJ Miller. Who throws a final end of the year bash in order to try and impress the client that may make or break the future of his branch within the company. Unfortunately, somewhat predictably, festivities get quickly out of hand. Reviews are as you would expect for a film like this, there may be a few laughs to be hard but it seems like one to miss unless there's no other choices.

Life, Animated – Released: 9th December (UK), No US Release Date.
If trailers are anything to go by Life, Animated looks like it may be one of the best documentaries put to film this year. This movie tells the story of a family who used Disney movies; the characters within them and their messages, to communicate to their autistic child. The documentary reaches far back into the family's archives to present the journey of Owen, the person who started his life as a child who could not speak but has gone on to graduate College and far more. If the documentary in full is half as moving as it's trailer then this is an absolute must watch.

Get Better: A Film About Frank Turner – Released 13th December (UK), No US Release Date.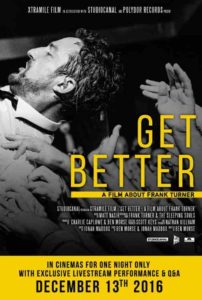 Now, for the first time in this feature, we're going to talk about a movie that's yet to come out. Get Better: A Film About Frank Turner, will be released on December 13th and will be available for one night only in a selection of special one off, across the country screenings. The film follows Frank as he goes through the process of recording his sixth album and touring with his band The Sleeping Souls. Frank Turner is one of the hardest working musicians in the UK right now his list of gigs, both played and to come, totals over 2000 shows: that's pretty impressive. so it's hoped that this documentary will give an honest look into a hard working musician and be fun to watch at the same time, if there's a screening near you, it's a definite recommendation.