T2 Trainspotting – Released 27th Jan (UK), 17th March (USA).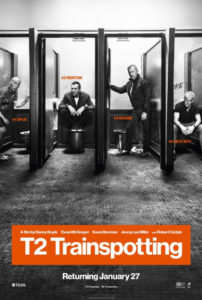 Danny Boyle returns to his beloved cult franchise 11 years after it's original release. But it's not just the original director returning though, he's joined by the original cast as well. This time the story focuses on Mark Renton (Ewan McGregor) retuning to Scotland to make amends with his friends. But at the same time he returns Begbie (Robert Carlyle) is let out of prison. Many people were sceptical about the film franchise returning so many years after the original but reviews for the film are generally positive if not great, if it's a British original you're looking for then this could well be the film for you.

Sing – Released – 21st December (USA), 27th Jan (UK).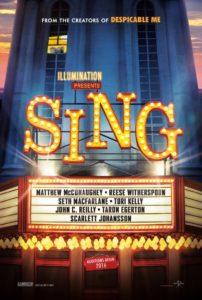 Sing is the latest animated feature from the studio that brought us the despicable me franchise and the minions. The movie tells the story of a talent show being put on by a struggling theatre owner as a way to try and fix his financial troubles. Set in an anthropomorphic world the film contains an incredible cast  featuring the talents of Seth McFarlane, Mathew McConaughey, Taron Egerton, Scarlett Johansson and many more. The film is being praised for its charming world and style so if it's a more family orientated trip to the movies you're looking for, Sing may well do it for you.

Hacksaw Ridge – 4th November (USA), 26th Jan (UK).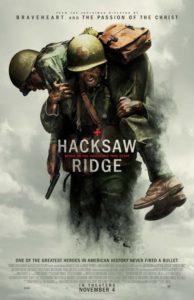 Hacksaw Ridge is the movie that earned Mel Gibson an Oscar nomination in 2017. If that isn't a testament to how good it is then I don't know what is. Hacksaw Ridge sees Andrew Garfield playing Desmond Doss a medic in world war II who refused to carry a firearm on to the battlefield. The film is getting strong reviews across the board and a whole number of recent Oscar nominations. So if it's a hard hitting, but more peaceful movie you're looking for, Hacksaw Ridge may be what you want to see.