Patriots Day – Released: 13th January (USA), 23rd February (UK).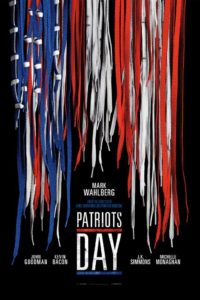 The latest starring role from Mark "I think It's a Transformer" Wahlberg, Patriots Day is a drama thriller based on the 2013 boston bombing and the subsequent manhunt for it's two main suspects. Wahlberg plays Police sergeant Tommy Saunders who searches for evidence and tries to help the civilian bystanders in the ensuing chaos. Reviews are very positive for this one, many praising it's portrayal of heroic actions from the event, and it's restraint, in not straying in to traditional action movie territory. Though some would argue that there hasn't been enough time between the tragic event and this Hollywood retelling of it. Ultimately it's up to you whether you choose to see it or not.


A Cure For Wellness – Released: 17th February (USA), 24th February (UK).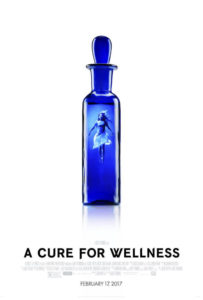 The newest release from renowned film maker Gore Verbinski, A Cure For Wellness is a horror film about a young man sent by his company to retrieve their CEO from an ominous "wellness centre". The deeper he investigates the more horrifying secrets he learns about the centre and the illness that seems to keep everyone in it. The main members of the cast include Dane DeHaan, Jason Isaacs and Mia Goth. Reviews for this one are middling, with many critics praising the films visual style and creepy sensibilities, but being left disappointed by it's narrative, pacing and structure. Whilst Verbinski has a good pedigree of horror behind him it seems he may have failed to capture that spark with this release.

Southern Fury – Released 6th January (USA), 24th February (UK).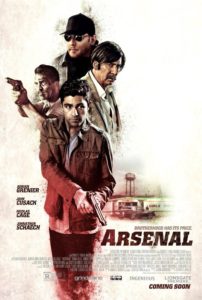 Rotten Tomatoes is a bit of a ham-fisted way to judge the general critical consensus and response to a film. That being said Southern Fury has a 4% rating, and if that doesn't tell you all you need to know, the fact that it's biggest cast headliner is Nicholas Cage will. Known as Arsenal in the USA (hence the poster), Southern Fury is about a small time mobster fighting a wave of gangsters to rescue his kidnapped little brother and there looks to be little more to it than that. Reviews are generally negative if not extremely so. Our best advice with this is wait for the home release or Netflix as Southern Fury doesn't seem like a "rush out and watch" kind of film.