Those of you who play Call of Duty: Black Ops 3 regularly will know that a lot of content, such as new weapons, has been hidden behind the 'supply drops reward system' and the only way of earning those items was through excessive grinding or spending money. This led a lot of fans to complain and accuse Activision of taking advantage of players who want up to date content. Well it seems Activision has been listening and as of today some improvements have been made.
First off, players who own the season pass are being rewarded with a weapon bribe (which guarantees a ranged or melee weapon), 10 rare supply drops and 10 vials of Liquid Divinium which are used in the Zombies mode.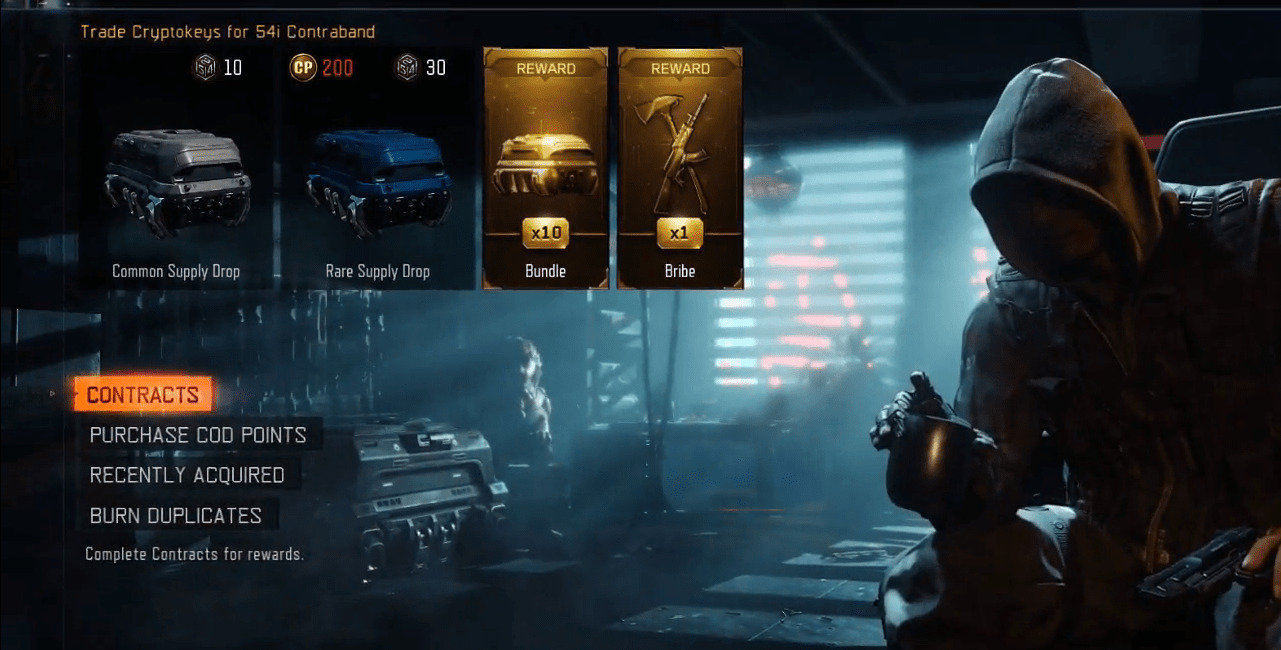 Players that do not own the season pass aren't so lucky, although soon they'll be able to take part in daily and weekly contracts. These are essentially challenges that players can complete to earn themselves in-game rewards. There is also a special contract option, which you can see below with it's reward, but we have no idea if this is a one off or it will be repeated.

So does this satisfy your need for more content? Or ease your feelings about the supply drop fiasco? Let us know below.