This article has had a further update which you can read here
Bad news Call of Duty fans, according to sources you will need an Infinite Warfare disc in your system in order to play the Call of Duty 4 Remastered. If this rumour is indeed true that means many peoples plans to buy the game just to sell it on, after they have got their Modern Warfare download, have just been ruined.
Fresh off hearing this rumour we decided to do a bit of digging ourselves and when we looked on Activision's official website we noticed this in the support section.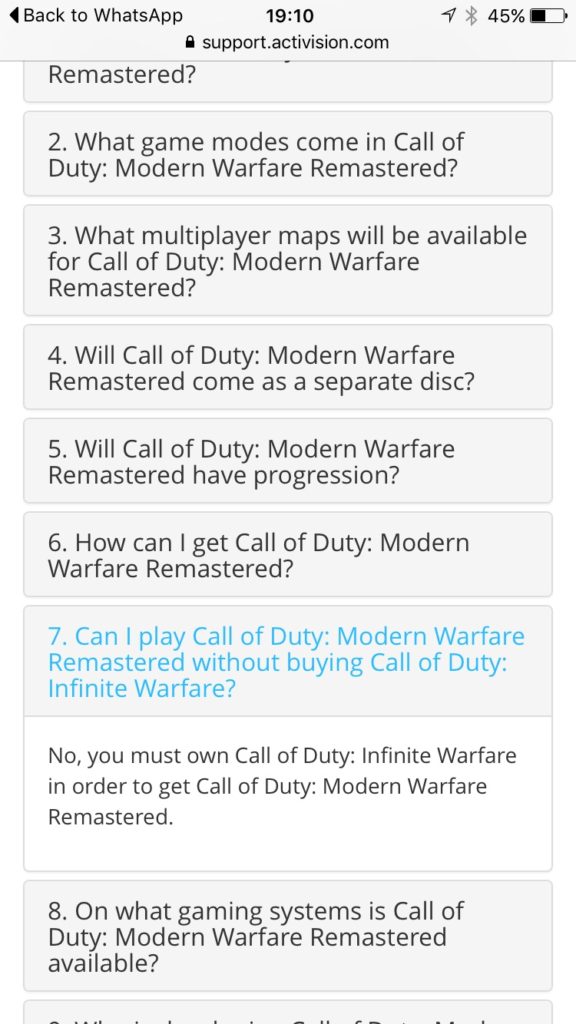 You could translate the answer as meaning you can't get Modern Warfare without owning Infinite Warfare however the FAQ clearly says 'play'.
It's worrying times for Activision, especially after the negative reaction they got off the back of the Infinite Warfare trailer release and the issues with supply drops in Black Ops 3. Lets hope this is indeed just speculation. We will keep you updated.