Naughty Dog are just about to release their latest master piece Uncharted 4 on Playstation 4. The studio have been known in the past to drop subtle hints about upcoming games in their latest releases.
We saw hints to The Last of Us in Uncharted 3, and looking at pictures posted on Reddit the Naughty Dogs have done it again by hinting at The Last of Us 2 as seen in the pictures below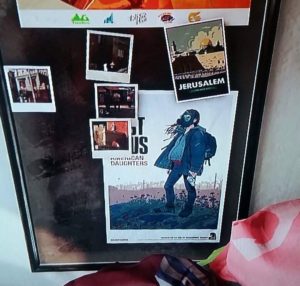 Pictures courtesy of Reddit user Hvitdverg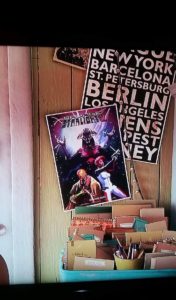 As you can see from the pictures it appears that the title is "The Last of Us – American Daughters" featuring a female (who looks as if she is pregnant) holding a pistol and wearing a gas mask. Speculation already is that this could be Ellie in a more mature role? Possible having to protect and guide her unborn child. Could we see a prequel to TLoU?
Additional to this, a poster can be seen for "Savage Starlight 2" and the words Coming Soon underneath. Those who are familiar with the game will know that Savage Starlight is a comic that Ellie likes to read.
As i said earlier Naughty Dog are renowned for teasers hidden in their games. With Uncharted 4 being released soon could we see a big announcement from the studio at E3? We sure hope so!!!