One of the biggest video game franchises is getting a movie and I don't mean Angry Birds. Obviously I am talking about The Assassins Creed Movie, which finally received it's first official trailer!
The movie also got its first poster today, released via the assassins creed Twitter account:
Check out the official poster for @AssassinsMovie, in theaters 12.21.16 https://t.co/wdX4C75sz2 pic.twitter.com/aMcZOAoVQH

— Assassin's Creed (@assassinscreed) May 12, 2016
Ubisoft's Assassins Creed is being adapted by 20th century Fox and stars Michael Fassbender, Marion Cotillard, Michael K. Williams, Ariane Labed, Jeremy Irons, and Brendan Gleeson and is directed by Justin Kurzel. Interestingly The film will be set in the same universe as the video games but feature an original story that expands the series' mythology rather than adapting characters we have already seen. This means that series regulars who have enjoyed the games can enjoy the movie alongside someone who is new to this universe, whether or not this decision is a good one is yet to be seen.
The story will follow Callum Lynch (Michael Fassbender) who discovers his ancestor was a member of a secret Assassins society. Using technology that allows him to explore the memories of his ancestor Aguilar in 15th century Spain, he gains the knowledge and skills necessary to confront the Templars, the age old enemies of the Assassins, in the present day.
Some screen shots: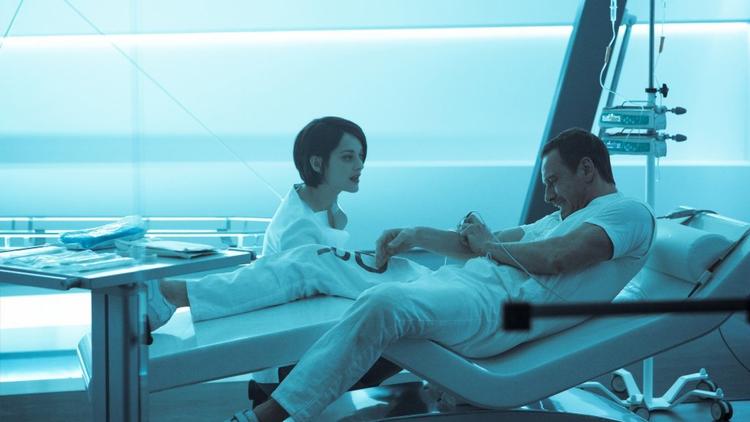 Filming ended on January 15 and Assassin's Creed is scheduled to be released on December 21, 2016. The film was originally announced back in May 2013 to be released on May 22, 2015. The film then suffered a few delays, initially pushed to the following month, June 19, 2015. In November 2013, the film suffered another delay and was rescheduled to August 7, 2015. In September 2014, the film was yet again pushed back to December 21.
So the film should hopefully arrive December 21 2016…