If a Telltale Batman game wasn't enough for you to look forward to then you should be satisfied now as Telltale has announced via Twitter that The Walking Dead Season 3 is coming this Fall.
That's right folks, it's time to get our Zombie on!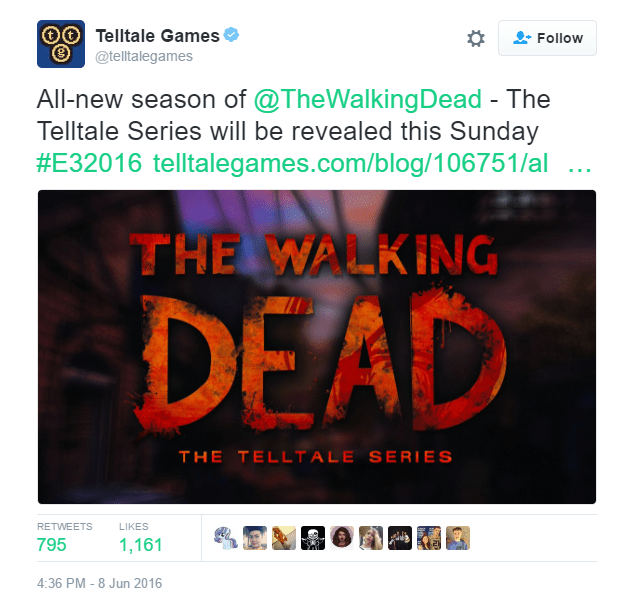 This coming Sunday they will be revealing a sneak peek at the "all-new season".
What we can tell you now is that this new season will serve as both a bold new entry point for the story, as well as a continuation of the saga that began with Lee and Clementine in 2012.
If you want to see more on this new season tune in LIVE this Sunday, June 12th to IGN.com at 3pm PT / 6pm ET  / 10pm BST for your first look at the new season, and to hear more from the team at Telltale on where things are headed next.