Ubisoft's Sequel to 2014's Watchdogs has had more information released at E3 2016.
Prior to E3, Ubisoft hosted a live stream introducing us to Watchdogs 2 and our new protagonist, DedSec member Marcus Holloway, a kid raised in Oakland who was wrongly profiled by cTOS 2.0 (an upgraded version of the surveillance system in the original game). With the skills he has attained growing up around Silicon Valley, Marcus has decided to fight back against the system in his own hacking way.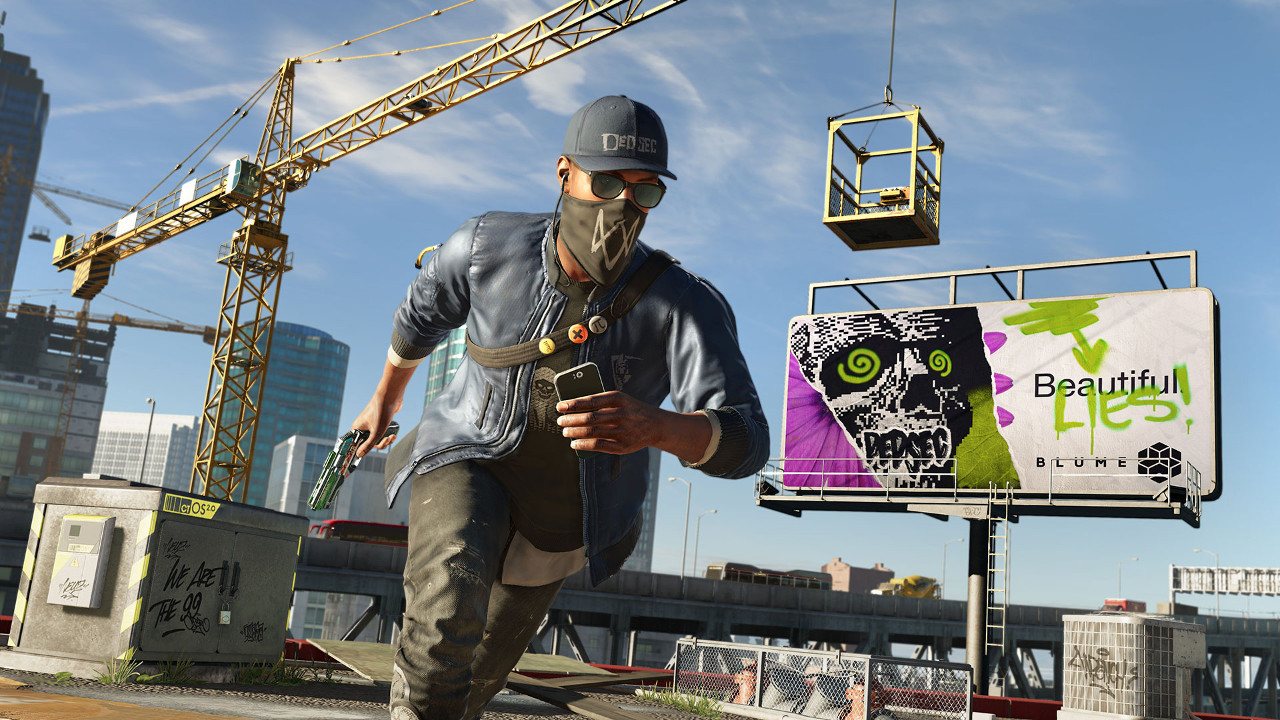 Watchdogs 2 is based in San Francisco and Marcus will use all kinds of gadgets to progress his social cause. From quadcopters to remote control cars (players can also hack full-size cars and use them remotely). The team over at Ubisoft Montreal also put an emphasis on Marcus's melee weapon, which is basically a pool ball on the end of some paracord. The home-made weapon is then swung around like a 21st-century nunchuck leading to fast, flowing combat.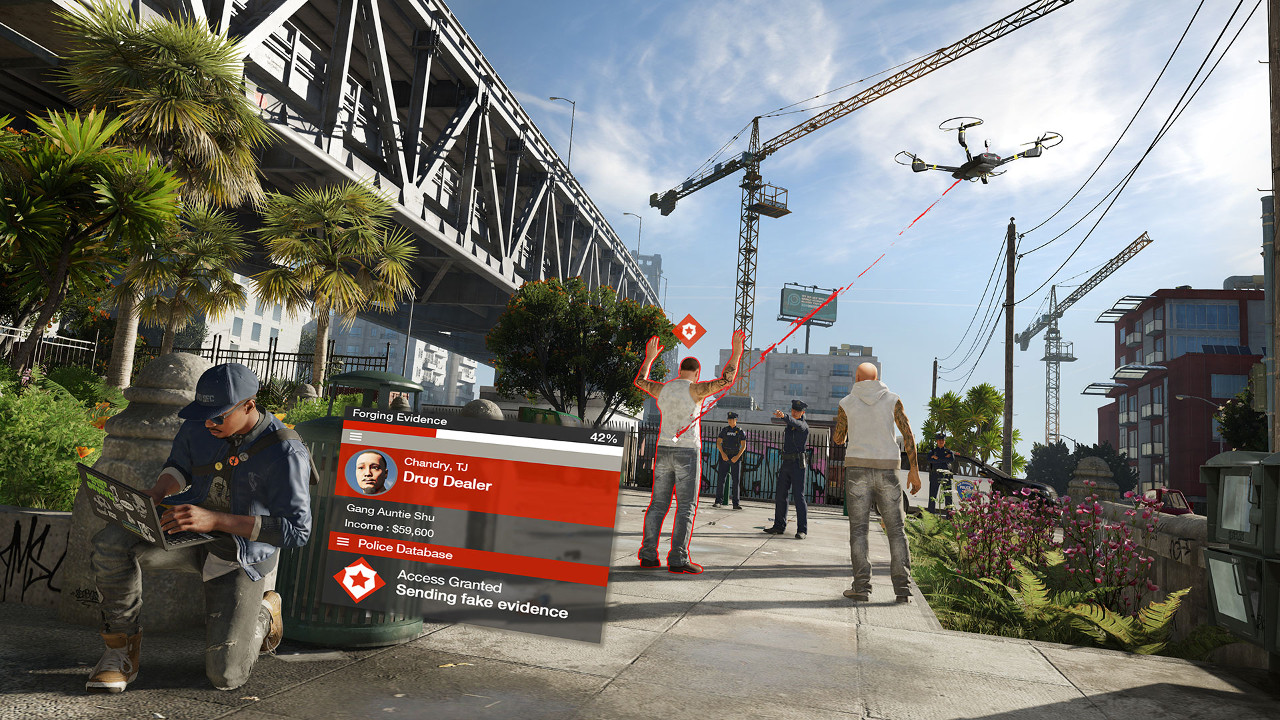 One of the big differences to Watchdogs 2 this time around is that instead of gaining XP for completing an 'Operation', the player will gain 'followers', who will ultimately allow you to have enough power to complete your end goal, whatever that may end up being. Furthermore, the hacking mechanic is receiving an upgrade, no longer will you just have to hold down a button and wait. This is a big change from the original Watchdogs but some game systems are returning much like the seamless cooperative play. Players will be able to enter each other's worlds and have the choice to play a mission together or bring your own brand of open-world mayhem. However, this can be turned off should you be wanting the single player experience.
Even though the majority of information about the upcoming Watchdogs 2 was released prior to E3, Ubisoft released a new gameplay trailer showcasing a mission from the campaign at this year's gaming convention. We saw Marcus use a quadcopter to mark targets high in a skyscraper before making his way in via a crane. The new protagonist then used stealth and silent attacks to make his way through the tower to hack a computer using another one of his gadgets. Eventually, he is discovered and a gun battle ensues followed by a swift escape by zip-line.
Later on, it was announced that the world in Watchdogs 2 will be twice as big as Watchdogs' Chicago.
Watchdogs DLC will also be available for PS4 30 days before other platforms. Furthermore, Sony announced there will be Watchdogs feature film coming in the future.
Watchdogs 2 will release November 15th, 2016 on Xbox One, Ps4 & PC.
Watch Dogs 2 - Gameplay Walkthrough - E3 2016