Yesterday Microsoft announced the new Gears of War 4 Elite controller, featuring a custom design and d-pad it really is something to behold but it doesn't come cheap.
The US Microsoft store has the controller available for pre-order for $199.99 but unfortunately we don't have a price in GBP or Euros as of yet.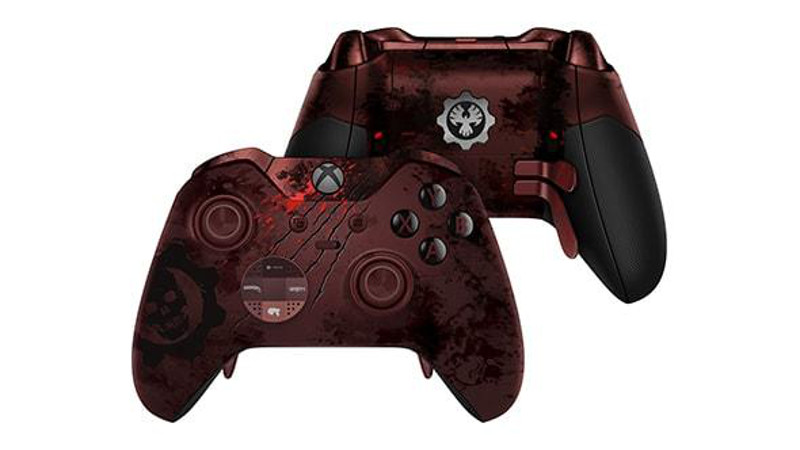 The new controller comes with:
Xbox Elite Wireless Controller—Gears of War 4 Limited Edition
Gears of War themed carrying caseSet of 4 metallic red paddles
Set of 6 thumbsticks: standard (2), tall (2), and domed (2)
Set of 2 D-pads: faceted and standard
Custom red and black USB cable
Downloadable code for unique multiplayer lobby emblem and 3 Gear Packs
AA batteries
Quick Setup Guide and Product Manual
The Gears of War 4 Elite controller will be available October 4th, 2016.
Xbox Elite Wireless Controller - Gears of War 4 Limited Edition