Playstation has released the patch notes for Uncharted 4's 1.08 update on their blog.
This new update will include their first multiplayer DLC pack, a level system, and a new rank system that has special rewards.
Lost Treasures is the brand new multiplayer DLC pack and will feature a new map called 'Sunken Ruins' which is described as "a small, fast-paced map with tight fronts and some hidden water flank routes".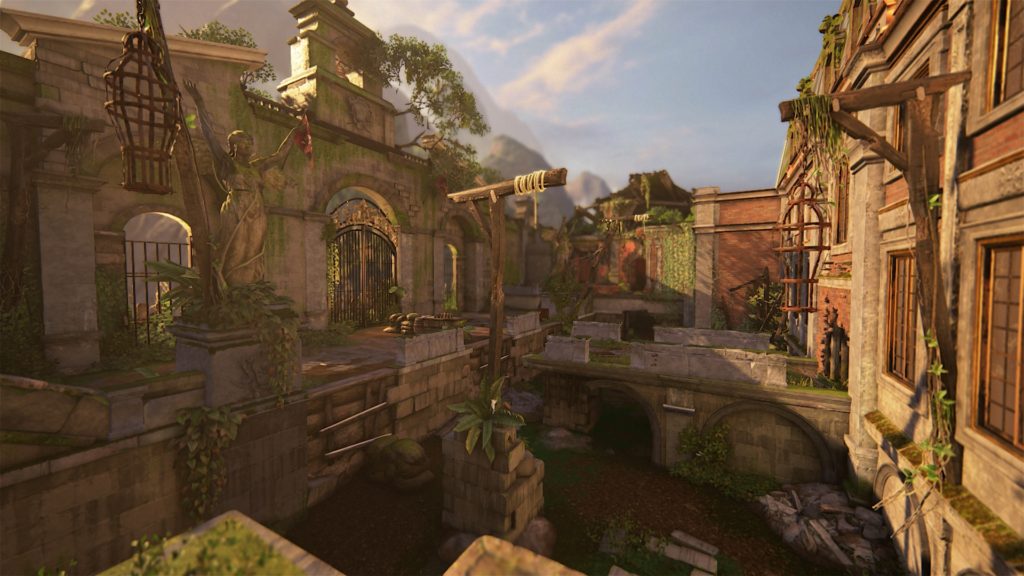 Also included in the pack is the opportunity to purchase DLC Gameplay Chests. " These unique Chests will grant you all the new gameplay DLC items, including the new P90 Long Gun or the incredibly exciting Path of Indra Mystical that allows you to teleport your teammates. You will never get duplicates of any item you have already unlocked through our DLC Gameplay Chests".
Lost treasures will also feature new weapons, boosters, and vanity & mystical items.
Weapons
P90 – A full auto submachine gun with a very large magazine
Arrowhead A3c – A full auto long range variable rifle (choose to scope in or not)
Enforcer G26 – Semi-auto very fast rate of fire pistol
Agarwal .40 – Semi-auto hard-hitting 40-caliber pistol
Harbinger Sniper – A Heavy Weapon sniper gun
Boosters
Enhanced Radar – increases the range of radar and show directional arrows for enemies
Gunslinger – swap weapons faster and reload faster while rolling
Hardened – reduced damage wobble
Gifting – give allies a full gear recharge
Mystical
Path of Indra – teleport to any ally
In addition to new gameplay items, they have also introduced a wide variety of Vanity items for all characters.
Over 50 new Skins and Pre-Sets
Over 70 new Hat and Face Wear items
An assortment of new Taunts and Weapon Skins.
---
The new level system in-game will feature 70 levels with each level rewarding the player with items such as Relics and Chests. Also, every fifth level will reward the player with a vanity item. Leveling up will be like any other game, through completing matches, earning score and earning medals.
As well as the many new features some of the old problems have been addressed within multiplayer:
The ability for a player to accumulate an offline Relic bonus; log back in and play games to pull Relics from your offline bonus
Leaderboards have been fixed
The Brute Sidekick can no longer detect players behind them unless they are damaged
Spirit of the Djinn – Increase Duration mod will now grant you an additional 5 seconds for each KO you get while your Djinn is active
The Farmer Booster has been totally revamped so you can deal with Sidekicks more effectively
Damage wobble and blind-fire have had significant balance updates
For more information click here.
UNCHARTED 4 - Lost Treasures Multiplayer DLC Trailer | PS4