Tired of your boring regular monopoly? Has your old boot lost it's 'Joie de vivre'? Fear not fellow gamers, website Merchoid has you covered.
Instead of the old London streets of Pall Mall and Strand, players will delve into the city of Midgar and become property tycoons in the popular fictional world.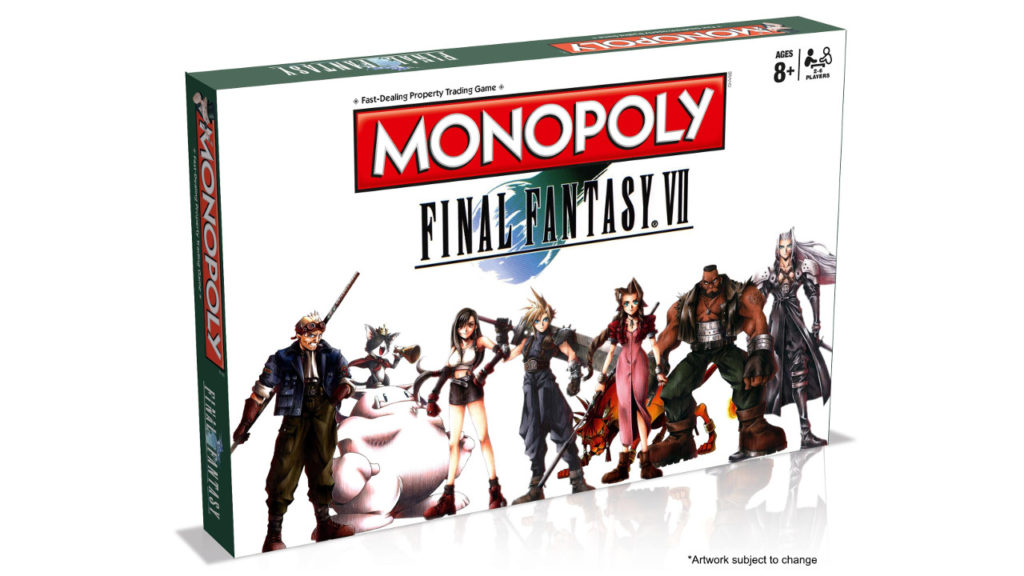 Delve into the evolving city of Midgar in search of the latest business opportunities. Perhaps you'll buy up a string of plots for housing development for the people, or go industrial and build a Mako reactor plant.
Trade with fellow players to secure key location and facilities and watch as savvy buyers secure a big pay day. A roll of a dice and a shrewd business mind will pave your way to success…Just watch out in case Shin-ra bring your empire crashing down!
There's no word on which characters will be tokens in the game but I would expect all the favourites to feature such as Cloud Strife. The box artwork may give you a clue but it's currently subject to change.
You can pre-order the Final Fantasy VII Monopoly set right now for £34.99 with a release date set for April 14th, 2017.