A comment from Seamus Blackley on Twitter about the possibility of avatars including wheelchairs has all but confirmed they will be arriving soon.
The original Xbox creator posted a question on Twitter aimed at Phil Spencer asking –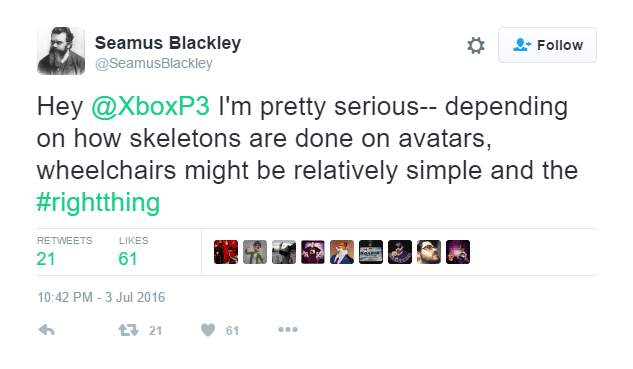 Not long after both Phil Spencer and Mike Ybarra responded with the news that wheelchairs for avatars are in the works and also provided a sneak peek at the new addition complete with the obligatory Xbox flag.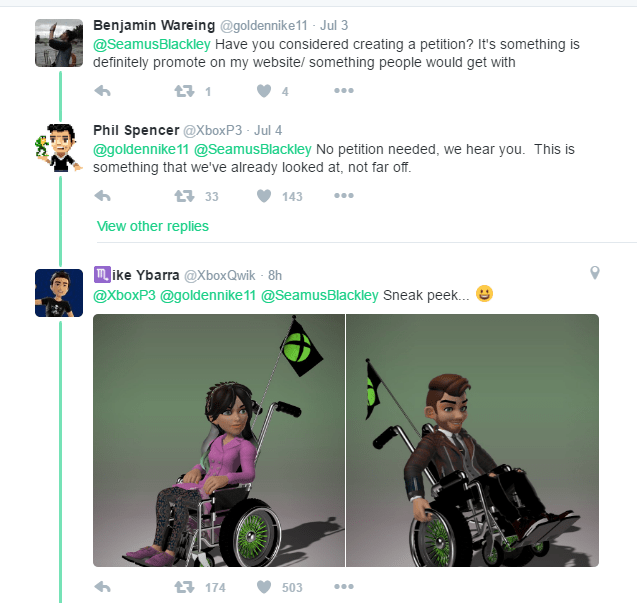 Surprisingly wheelchairs weren't already an option on the avatar store but I guess it's a case of better late than never. Hopefully they arrive very soon and gamers can get a true representation of their person in-game.