Nostalgia inducing platformer Yooka-Laylee is available to play as a demo on PC right now.
To play the 'Toybox demo' all you have to do is pledge $20 or more on developer Playtonic Games' Kickstarter campaign. If you've already pledged to the campaign at that level be sure to check your email for a key.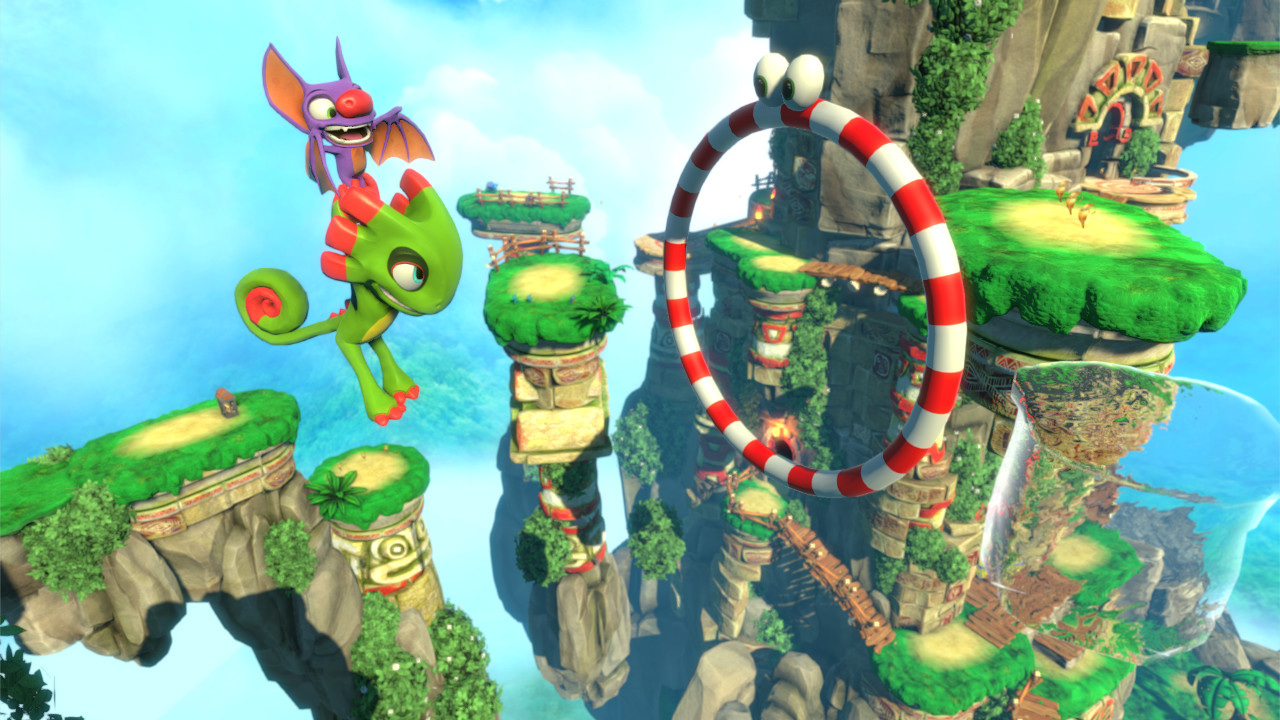 The new demo will let players discover and explore an open playground, find secrets and try out the duo's moves before the game's official release early next year. If you pledge at the $35 level you'll get a slightly enhanced version of the Toybox demo which includes combat gameplay and a new area to explore.
"Our intention with the Toybox is to offer our loyal backers the chance to be the first people outside Playtonic to try out Yooka-Laylee's core mechanics, and we'll also be gathering your feedback on stuff like controls, cameras and movement."
Yooka-Laylee is scheduled for a Q1 2017 release on PS4, Xbox One, Wii U and PC.
Yooka-Laylee - Toybox Release Trailer