Finding Dory – Released: June 17th (USA), 29th July (UK)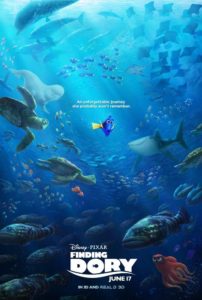 It's been 13 years since the first film in this underwater franchise and now Pixar have returned with a sequel to 2003's Finding Nemo. This film sees many of the main cast members reprise their roles from the original with Ellen DeGeneres this time taking a title role as the voice of Dory. The film tells the story of everyone's favourite short term memory inflicted fish Dory as she goes on a hunt for her long lost parents. It's directed by Andrew Stanton, who directed the original film back in 2003, he is joined by Angus MacLane who has previously directed a number of Pixar short films. Pixar always make a huge splash when their movies release and if the response from the USA is anything to go by, Finding Dory will be no different, so whilst it's not the only Blockbuster released this week, it sure will be the hardest to avoid, both for audiences and competitors alike.


Jason Bourne – Released: July 27th (UK), 29th July (USA)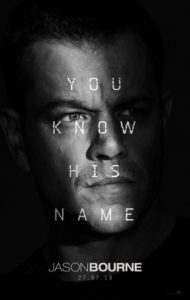 Matt Damon and Paul Greengrass re-unite to bring Bourne back to the big screen in the way he was meant to be seen, (sorry Jeremy Renner). This fourth Damon/Bourne film will see the (very literally) titular hero be " drawn out of hiding to uncover hidden truths about his past". It's a vague premise at best but it's a similar vein to the original Bourne trilogy and with those movies being as impressive as they are, you have to give Greengrass and Damon the benefit of the doubt a little bit here. Although reviews would somewhat suggest otherwise, across the board the movie is reviewing as good, though it's not hitting the highs of it's three predecessors. If you were a fan of the original three Bourne movies this may well float your boat again, and if your just looking for an action movie, there's far worse pedigree out there than Paul Greengrass and Matt Damon.

Traders – Released: 29th July (UK), No USA Release Date.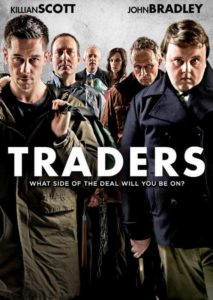 What if it made perfect sense for ordinary people to kill each other for money? This is the opening line of Trader's synopsis and it sets the tone pretty nicely for the rest of the film. Traders is the story of a world in which, rather than slump in to financial difficulty a code of ethics allows consenting adults to become contract killers. It's a fascinating, if grim, premise that needs to be handled carefully to do it justice. The film is directed by Rachel Moriarty and Peter Murphy, a team who have worked together previously on a number of short films. It's not the biggest film of the week but it sure is an interesting idea, so if its an alternative to the blockbuster norm you're looking for, perhaps Traders is right for you.