Bethesda has announced that Doom will be releasing its first 'Premium Multiplayer DLC' August 5th.
The DLC entitled Unto the Evil will feature a brand new playable demon called The Harvester, a new weapon (the EMG Mark V pistol), new Kinetic Mine equipment, a bad-ass robotic armor set with new customization options, new hack modules, taunts and several new multiplayer maps. But what makes this DLC unique is the fact it won't separate you playing with friends who haven't purchased the DLC with a new feature called 'Party Play'.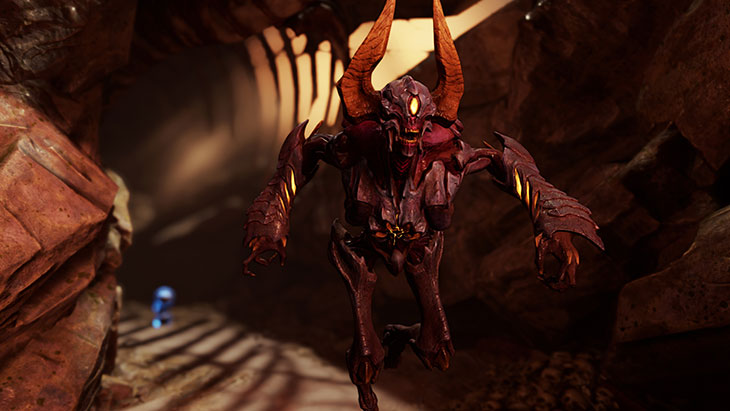 "Here's how it works: If you haven't purchased the premium DLC and a map comes up that you don't have, but you're currently in a party with another player who has purchased the DLC, you'll be allowed to continue playing. Conversely, if you have purchased a premium DLC pack, anyone in your party can play any of the maps from the DLC as long as they're with you."
This new DLC model will be great for friends who play with each other regularly and will certainly keep the multiplayer as one cohesive unit instead of separating the haves and have-nots. This new approach also addresses the issues FPS games such as Call of Duty have run into in the past with players being left behind and not being able to find lobbies as easily.
"Of course our work doesn't stop with these updates. We're currently hard at work on an arcade-style scoring mode with leaderboards for players who want to continue to test their skills in the campaign maps. Plus, we can't wait to release three new free-for-all modes later this summer including the highly requested deathmatch – not to mention additional updates, premium DLC and free SnapMap features and content."
So what do you think of the way this new DLC works? Let us know below.
DOOM – Big Updates, New Content and PartyPlay