War Dogs – Released: 19th August (USA), 26th August (UK).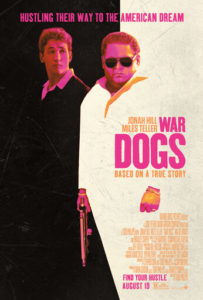 Jonah Hill and Miles Teller headline this comedy come drama centred around a true story about two young men who were given a 300 million dollar contract by the pentagon to trade arms to America's allies in Afghanistan. The movie is directed by Todd Phillips, who previously helmed The Hangover trilogy. Reviews for the movie have been all over the place, some calling it gripping and fun where others have criticised it's lack of character development. The movie's marketting has been very reminiscent of  The Wolf Of Wall Street, if that takes your fancy it might be worth clicking on a trailer or two and seeing what you think.

The Purge: Election Year – Released: 1st July (USA), 26th August (UK).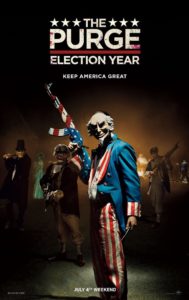 Of all the outlets for social commentary who'd have thought it would be The Purge franchise that would be the one to really try and jump on the politics train. Well they did and now we have The Purge: Election year, the third movie in this growingly ambitious franchise. This time round the story focuses on a senator who wants to abolish The Purge and as a result becomes a marked target when purge night rolls around. Critically The Purge franchise has, on average, improved with each release, though some would say it still has a way to go. But if you want a politically charged horror-fest then 'Election Year seems to tick all the boxes.

Bad Moms – Released: 29th July (USA), 26th August (UK).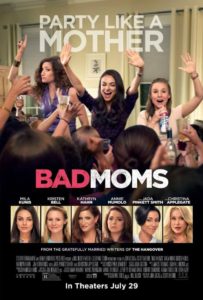 Bad Moms sees Mila Kunis lead a cast who play moms who have reached the end of their tethers and so decide to strike out from the shackles of their daily responsibilities for one last taste of freedom and excess. It's the latest project from a team who co-wrote and co-directed 21 and over, the college party movie from 2013 which starred Miles Teller who made an earlier appearance on today's list. Reviews have been middling across the board, but Bad Moms seems like the kind of somewhat disposable, feel good fun that a lot of audiences go for this time of year. So perhaps Bad Moms is your  best option this week.

Special Mention
Pop Star: Never Stop Never Stopping -Released; 3rd June (USA), 26th August (UK)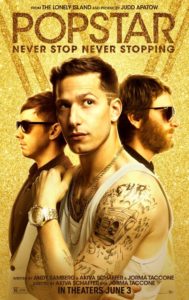 A quick 4th recommendation this week as it's too promising to miss. Pop Star: Never Stop Never Stopping is the latest cinema effort written by and starring the utterly brilliant Andy Samberg. A parody of music documentaries, this movie goes behind the scenes of the life of main character: Connor4real. The movie's soundtrack is equally compelling with guest appearances from a variety of talents such as P!nk, Linkin Park and Akon. If you've seen Brooklyn Nine Nine or Hotrod then you'll know how funny this has the potential to be. If your into Samberg's comedy make sure you don't miss it.