Blair Witch – Released: 15th Sept (UK), 16th Sept (USA)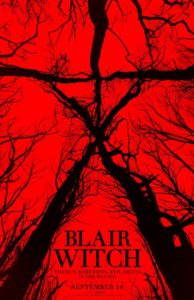 The baffling film of the week section is starting early this week as we open our list with Blair Witch, a new direct sequel to the 1999 original: The Blair Witch Project. Interestingly though it seems this film is a critical success (or at least an improvement on the last Blair Witch Sequel: Book Of Shadows). The cast and crew are mostly made up of newcomers, though the director may prove to be one to watch, especially as he has been recently attached to the cinematic adaptation of Death Note. If you're looking for a scare this week it seems Blair Witch, is a surprisingly good choice.

Bridget Jones' Baby – Released: 16th Sept (UK + USA)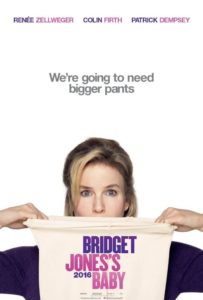 But the baffling films of the week don't end there, as the second film this week is the third entry in the Bridget Jones trilogy. This time around Renee Zellweger has reprised her role as Bridget in order to decipher who is the father of her incoming baby. This latest Bridget Jones movie is directed by Sharon Macguire, the same director as the 2001 original film. Critically the movie is doing fine, it's not exactly a critical darling but its faring better than Bridget Jones: The Edge Of Reason. So if you're a diehard Bridget Jones fan you might have something to look forward to here.

The Beatles: Eight Days A Week, The Touring Years – Released: 15th Sept (UK), 16th Sept (USA)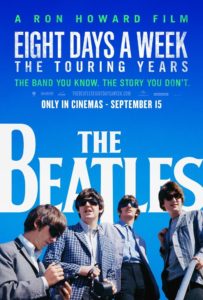 Any music fans will know that behind the scenes footage can sometimes be the most interesting way to watch a band you love. It's real, genuine, unscripted and it often displays just how talented they are. What better a band to watch, in that case, than the biggest and most famous rock band in the history of mankind. If you're a fan of a good album, a good documentary or ideally both then this look in to the private and on stage lives of The Beatles maybe the perfect watch for you this week.