Inferno – Released: 14th October (UK), 28th October (USA).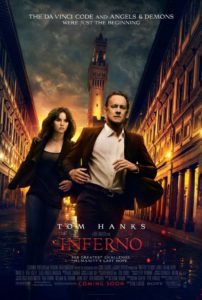 Dan Brown's books have been gracing our screen in the form of adaptations for over a decade now, and Inferno is the next story in the ongoing saga of Tom Hanks' religious detective character: Robert Langdon. Inferno once again sees Langdon trying to save the world from a catastrophe with religious overtones. Unfortunately it seems that again this trilogy of movies has strayed to close to the traditional "popcorn flick" as reviews are criticising the finesse in its execution. A shame really considering the brilliant idea that started it all. But if you're looking for something popcorn-y but not pop-corny, this may well be the flick for you.

Storks – Released: 23rd September (USA), 14th October (UK).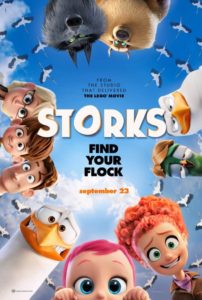 Animation over the past few years has become a more and more vibrant part of the film industry, with animated comedy and children's films having perhaps the biggest flourish. A few years ago Pixar were the undeniable kings of the castle, but now their crown seems challenged by studios like Illumination, DreamWorks and Disney's own in house animators. So to top off a year full of strong animation Warner Brothers are throwing their hat back in to the ring with Storks, a movie where the aforementioned birds go from delivering babies to packages, that is until there is a mistake in the system and a baby once again finds its way on to the delivery line. Storks' cast is fantastic, it features  the voice talents of Jennifer Aniston, Andy Samberg and Kelsey Grammar to name just a few. Although a broad and chaotic plot may stop the movie from reaching its full potential. But if it's laughs you're looking for, family friendly ones especially, look no further.

American Honey – Released: 30th September *Limited (USA), 14th October (UK).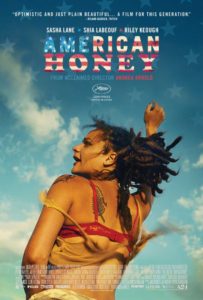 The latest film from Kent born director; Andrea Arnold, American Honey tells the story of a young woman who loses herself to a life of hedonism and illegality when she joins a travelling magazine sales crew. The film has been included on a number of best of lists from the 2016 Cannes film festival and has received a huge number of positive reviews, most praising its unconventional approach to being a "coming of age" movie. Many also praise the performance given by Shia LaBeouf who heads up the films cast alongside lead actress Sasha Lane who is already being described as a break out star. It's not the biggest release of the week, but it may well turn out to be the best.