Fantastic Beasts and Where To Find them – Released: 18th November (USA + UK).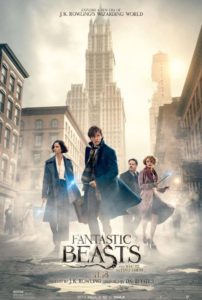 The Harry Potter franchise is one of the biggest in cinemas history, so it's no surprise that a spin off has found its way to the silver screen, what is surprising though is the direction that movie has taken. Beasts is a much darker, much more mature movie both in tone and staging, shifting its focus from a whimsical school of wizards to the gritty and war torn real world where regular people, be they magic or not, are trying to live out their lives. The movie has some flaws and it doesn't quite reach the high bars of the previous entries in the franchise, but it sets down the building blocks for what could become another behemoth franchise. If you're a potter head the chances are you've already bought tickets but if you're looking for a little fantasy this weekend, Beasts may well do it for you.

Panic – Released: 18th November (UK), No USA Release Date.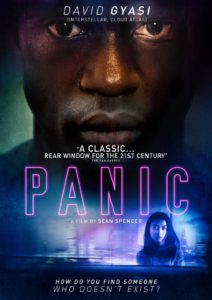 David Gyassi (who you may recognise from Interstellar or Cloud Atlas) plays the protagonist in this movie about a journalist who finds himself drawn in to the underworld of London when his neighbour is kidnapped. It's a fairly basic premise but its full of excellent British talent, Sean Spencer for example who directs and Pippa Nixon (of legendary Disney flop John Carter), who stars alongside Gyassi, are the kind of crew that could turn a story like this in to something great. What's truly fascinating about Panic, however, is that the movie finished production in 2014, and after a small amount of openings at festivals in Europe its now finally seeing a release (albeit a limited one) in British cinemas. If you're looking for a British indie film Panic is the freshest one on the block, though you may have to search around to find it, hopefully it's worth the search.

Gimme Danger – Released: 28th October (USA), 18th November (UK).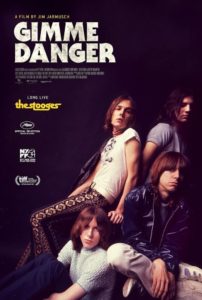 Gimme Danger is, exactly as the title would suggest, all about the legendary Punk band: The Stooges. Formed in 1967 The Stooges were considered instrumental in the creation of classic Punk rock. Fronted by legendary personality Iggy Pop (who can now be seen selling car insurance in ad breaks between sections of TV Talent shows*) the band consistent for four members, himself and the stooges. The film originally opened at midnight screenings during the Cannes film festival and has since has the rights to its distribution picked up by Amazon Studios. If you're a music fan this kinda of documentary is a must watch, and though its only seeing a limited release, it will almost certainly be worth the search to find it playing somewhere.

*Still it could be worse, at least he's not selling Country Life butter, but i digress, see you next week.