Welcome to On The Test. This week we throw ourselves down a mountain at speed and discuss Steep, the new winter sports game from Ubisoft.
Ben and Aadil (Tanked Up) chat with Alex (Out of Heroes) about the sports, the mountain and what they want from the game.
Give us your thoughts on the Steep beta over on twitter @outoflivespod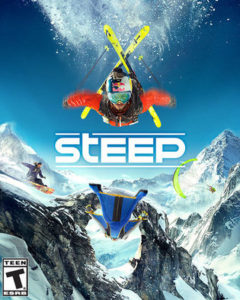 Steep
RELEASES: 02/12/2016
PLATFORMS: XBOX ONE, PS4, PC (DOWNLOAD)
DESCRIPTION: Ride a massive open world of the Alps and Alaska, where the powder is always fresh and the run never ends. Defy and master the world's most epic mountains on skis, wingsuit, snowboard, and in paraglide. Go solo or drop in side by side with other players. Record and share the most insane stunts ever captured. Dare your friends to try out your custom lines, then challenge the world to beat your best tricks and relive your most epic wipeouts.
Shop for this game now