Allied – Released: 23rd November (USA), 25th November (UK).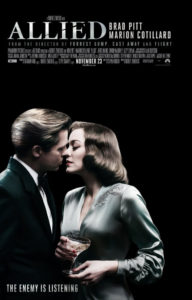 Marion Cotillard and Brad PItt lead the cast in this period drama that tells the story of a couple in world war two who are brought together on the battlefield, only for their relationship to be thrown in to turmoil when one of them is outed as a suspected double agent. The film is directed by legendary director Robert Zemeckis (known mostly for the Back To The Future Franchise). Reviews seem to suggest that the film carries some emotional weight, even if it doesn't quite reach the peak of its potential. But if it's romance, suspense or drama you're looking for this week, Allied may be your best bet.

Bad Santa 2 – Released: 23rd November (USA + UK).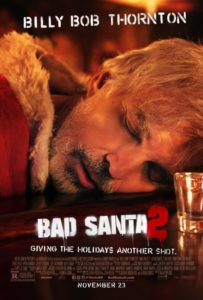 13 years after the original movie Billy Bob Thornton returns to pick up his red costume and beard in a sequel that didn't seem to be on many people's Christmas lists. The majority of the original cast has returned but this time around they are joined by Kathy Bates and Christina Hendricks, who play Sunny Soke and Diane. Reviews for Bad Santa 2 are generally not overly strong. Many critics have echoed that the film is made of much of the same scatological humour, but that it lacks the heart and personality of the original. This seems like one to miss but if you have to see a dark Christmas themed comedy, then this baffling movie of the week seems the one for you.

A United Kingdom – Released: 25th November (UK), 17th February 2017 (USA).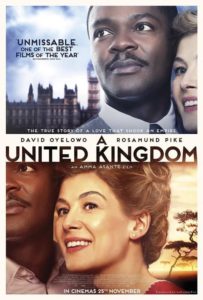 Directed by Amma Asante, A United Kingdom has screened at this year's Toronto Film Festival and will open the 60th London Film Festival (the second film from a female director to do so in a row). The movie is based on the real life story of the romance between the first president of Botswana and his First Lady, who was born and raised in London. Critics are praising this well crafted, well acted tale that brings a piece of African History to the silver screen. If it's a genuine story that you're looking for, it seems like you may find it in A United Kingdom.