With the finals quickly approaching us for the Dragon Ball Super Card Game I thought I would make a quick, helpful post to give you as much information as I can. This will help you prepare and enjoy what is essentially our season finale of the card game here in the EU.
First things first. The tournament is being run by Tournament Center, the event will take place on the 26th & 27th of October 2019 and held at the Ricoh Arena, Coventry. If you are still in need of a ticket you can purchase one here. Parking is available onsite with three car parks as well as good transit links to get to the arena via bus. If tickets are still available they will be eligible for purchase at the venue on the day but I recommend an online purchase.
If you cannot attend fear not, as there will be a stream provided by the London Players Guild on twitch. The stream will be hosted by Azeem, Luc and I and we will do our best to entertain and inform.
Now, information for the players. If you are attending the event in order to play please be aware of the following; decks must contain only English cards, other language cards are not allowed for this event. A clear and concise deck list must be presented in order to participate, this includes – Extra cards and Battle cards separately in the Main deck. Card names and card codes. Everything on one side of a single piece of paper. Full name, BCC ID and BCC nickname on top of the decklist. If you are in need of a template you can use this one.
All cards up to and including Draft Box 4, aka Dragon Brawl, are legal for this event. The only product not legal for this tournament will be any of the new cards introduced in the Magnificent Collection decks which are due to release in Europe in November.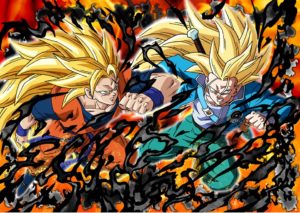 Throughout this season players have also been able to participate in store preliminaries as well as larger-scale big preliminaries in which players could receive a bye. Players who topped the bigger events received invites for the finals said players will have their entry refunded through PayPal after the conclusion of the event. Players who have either a bye or an invite will still need to register before the event starts and the bye will take effect in round 1.
The event will be a 2-day affair with day 1 being comprised of singles in best of 3 swiss. As well as side events starting mid-day if enough people are wanting to participate. The second day will see the top 16 battle it out as well as additional side events, these will be on-demand, there will also be a team event taking place on Sunday. Prizing for side events will see players get tickets in order to redeem prizes from a "prize wall" Below is a list of the schedule provided by Tournament Center.
Saturday
08:00 – Open Doors / Registration / Check-In
09:00 – Close Registration
09:20 – Player Meeting
09:30 – Start round 1
Saturday evening – End of swiss, cut to top 16
The number of rounds depends on the number of players in the event.
12:00 Start on-demand side events
Sunday
8:30 – Open doors
9:00 – Start main event Top 16 finals
9:15 – Start on-demand side events
10:00 – Team Event 3v3
As with all tournaments, there must be judges. At the start of the day once players are all seated an announcement will be made identifying your floor judges and your Head Judge. In this instance, there will also be a stream judge for featured matches. The head judge of the event will be Piotr Ślusarski. Floor judges will deal with all manner of incidents from interactions to disputes. However please note judges cannot inform you of when you can play something ie counter plays as this is considered coaching. If you disagree with a ruling it can be elevated to the Head Judge whos ruling will be final. Any game losses, disqualifications etc will also be at the discretion of the Head Judge. A judge can be called by raising your hand and shouting "judge" they will come over as quickly as they can. Please do not be afraid to call a judge they are there to help resolve issues and ensure a fair match.
For any players in need of cards, the Finals have an official vendor, KaiOfCards. I spoke with Corné, the man behind KaiOfCards, and would like to say a huge thank you to him for not only becoming a vendor on short notice but also taking time out to answer the questions below.
What can players expect to be available? "Mainly singles, I am bringing everything staple wise €1 and up, all SR/SPR/SCRs, Judge promos, and normal promos. Sealed stuff will be not that much because of [the] low demand I normally have for that. We will bring our sleeves, which mainly are Dragon Shields, but also some printed DBS sleeves and deck boxes. And some UP [Ultra Pro] dragon ball playmats, as well as others!"
Can players pre-purchase for pickup before the event? If so where can they purchase? "Until Wednesday 17:00 every order placed on Cardmarket can be picked up with [a] guarantee, after that it's only if we confirm it! This is mainly for low-end singles, as we will bring our higher-end stuff with us! You can check out our Cardmarket page" Note the card market page will be unavailable from Thursday 12:00 in order to prepare for the journey to Coventry.
What currency will you be taking & exchange rate? "We will do card payments in € and we accept € cash payments as well as pounds, I will put up a sign with the exchange rate we will be using for cash payments"
Any additional comments you'd like to make to players? "Bring your stuff you want to trade-in! We do trade-ins for other cards, and we do buy cards, but only if we need the specific cards, this is all up to us on location, so no guarantees on buying everything! CM [Card Market] only shows current stock, we need to update this, so if you miss something, feel free to ask! We did not have time to update because of our own tournament last Saturday and the short term on which we became vendor"
MyWifeHatesGames has all the latest on the current UK meta heading into the finals. For all the competitive minded players trying to get the scoop on what some people might be bringing to the table, this is a must-watch and we appreciate him contributing to this article. The final meta report can be found here.
What would be a competition without prizes? Thankfully Tournament Center and Bandai have you covered. If you would like visuals of the prizing it can all be located on the site here.
Participation
1x Championship Pack Final Gold Stamped Set – 1x Participation Playmat – 1x Participation Merit Card – 1x Vault Power Up Promo Pack – 5x Event Pack v5 – 3x Event Pack v4
17th – 32nd
Top 32 Playmat – 3x Vault Power Up Promo Packs – 5x Event Pack v5
9th – 16th
Top 16 Metal Card – Top 16 Finalist Merit Card – 1x Championship Pack Finalist Gold Stamped Set – Top 32 Playmat – 3x Vault Power Up Promo Packs – 5x Event Pack v5
4th – 8th
Top 16 Metal Card – Top 16 Finalist Merit Card – 3x Championship Pack Finalist Gold Stamped Set – Top 32 Playmat – 5x Vault Power Up Promo Packs – 10x Event Pack v5
3rd
3rd Prize Trophy – Limited Edition 3rd Place Leader Card (Explosive Power Vegeta) – 3rd Place Playmat – 3rd Place Metal Card – 5x Championship Pack Finalist Gold Stamped Set – Top 16 Finalist Merit Card – 5x Vault Power Up Promo Packs – 10x Event Pack v5
2nd
2nd Prize Trophy – Limited Edition 2nd Place Leader Card (Broly, The Awakened Threat) – 2nd Place Playmat – 2nd Place Metal Card – 5x Championship Pack Finalist Gold Stamped Set – Top 16 Finalist Merit Card – 5x Vault Power Up Promo Packs – 15x Event Pack v5
1st
Champion Trophy – Limited Edition Champion Leader Card (SSB Vegito, Energy Eruption) – Champion Playmat – Champion Metal Card (Champion's Choice) – Invitation to 2020 National Championship Finals – 5x Championship Pack Finalist Gold Stamped Set – Top 16 Finalist Merit Card – 5x Vault Power Up Promo Packs – 20x Event Pack v5
In addition to all the above information, I'd also like to highlight the popularity of teams withing the EU scene for DragonBall. This is in no particular order. Some of the teams, along with there captains, who you will see competing are; Team EXT captained by Nathan Mils, Knights of the Last Table Ryan Odito, Team Apollo Nick Harsch, Delusion Warriors Adam Barnes, Kitchen Table Meta EU Wim Eliano, TCB RnR Jansen, London Players GuildJohn Harris, Team Black Star Matt Pritchard, The Lookout Andrija Višić, Kami's Lookout UK James Muir, Kame Rangers Hari Briggs, Team Fan Boy 3 Ryan Kay, Team F.O.E Europe Andreea Diego and last but not least OutOfLives with myself as captain.
I am also pleased to mention that Tournament Center's new Community Manager for Play DragonBall, Emma, will be present at the event. She is more than happy for people to come up and say hello if they are so inclined. So please give Emma a warm welcome into this new role and part of our Super community. The European community hub can be found on Facebook.
Finally, the most important thing is…have fun! Whether it's your first event or your fiftieth the one amazing constant at these events is that everyone is there to play a game they love. Although not everyone can be winners the friends you can make at these events can often feel like a family. If you find yourself having any feedback or want to say Hi my twitter dm's are open @ScottSedman or come up to me and chat, having one hand makes me stand out in the crowd. I will be passing on any feedback to the appropriate people at the end of the event. See you all in Coventry!