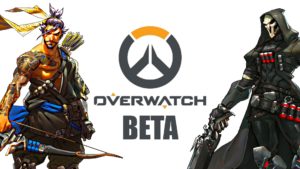 Blizzards new MOBA shooter Overwatch is now in its current open BETA on PS4, Xbox 1 and PC
Blizzards first new game franchise in almost 20 years (Starcraft 1998) is now currently in its Open Beta (available to download right now from selected platform stores).
If you are a fan of fast-paced shooters but shy away from them due to your aiming ability, fear not, this game is for you.
Overwatch is a team based shooter in the style of Team Fortress 2. It sees 2 teams of 6 pitted against each other in a variety of modes on different maps. With a selection of 21 "heroes" to choose from, all with  different weapons and abilities, this makes for a fun contained game with plenty of action. Blizzard have done away with customisation of the characters, and gone with different classes similar to those who are fans of MOBAs. So if a team of 6 tanks fancy pitting up against 6 support heroes, then its fair game.
Available from now until the 9th May and free to try.