Welcome OOL-igans to the newest edition of Out of Lives Top 7.
This week we're going to be counting down our Top 7 Michael Bay Movies, more specifically films that he directed. Once again I went around the Out of Lives staff and got each of their individual top threes. I put them together, did some very clever maths and came out with the distinct opinion that we've probably created the ultimate guilty movie pleasure list.
Warning: The results may shock you.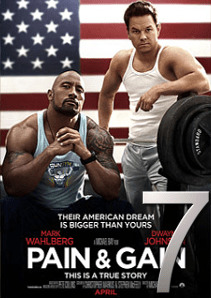 7. Pain & Gain
Released: April 2013
Metacritic Score: 45
Synopsis: A trio of bodybuilders in 1990's Miami get caught up in a kidnapping and extortion scheme that goes terribly wrong.
Featuring muscles, violence and more muscles, Pain & Gain is based on a true story and manages to make light of a truly horrific crime. Even though its not quite as true to the subject matter as it should be, Pain & Gain manages to win us over with it's humour and dark story. Dwayne 'The Rock' Johnson is the true reason this film features on our list. The Rock showcased his comedy timing and knocked it out of the park with his portrayal of the dumb witted criminal that probably had one too many protein shakes. The film starred Dwayne Johnson, Mark Wahlberg, Anthony Mackie and Tony Shalhoub and sits at the bottom of our list.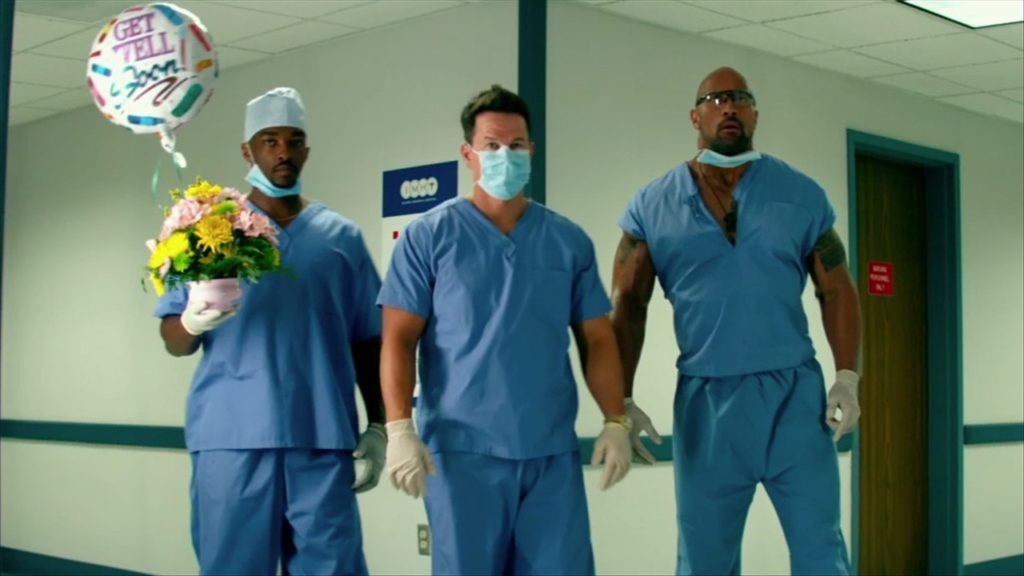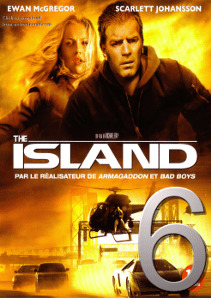 6. The Island
Released: July 2005
Metacritic: 50
Synopsis:  Lincoln Six-Echo is a resident of a seemingly utopian, but contained, facility in the mid-21st century until he makes a terrible discovery that everything about his existence is a lie.
Starring Scarlett Johansson before she was Black Widow and Ewan Mcgregor after his run as Obi-Wan, The Island is, in my opinion, one of Michael Bay's most underrated movies. While at the core it's very much a love story, it showcases some excellent action set pieces and sleek science fiction aesthetics. The stand out set piece being a chase along a highway involving hover-bikes and plenty of metal. The film has a star-studded cast too with Sean Bean, Steve Buscemi and Djimon Hounsou also playing key roles. If you've never seen The Island, and you love a bit of sci-fi action, go watch it. I think it'll surprise you.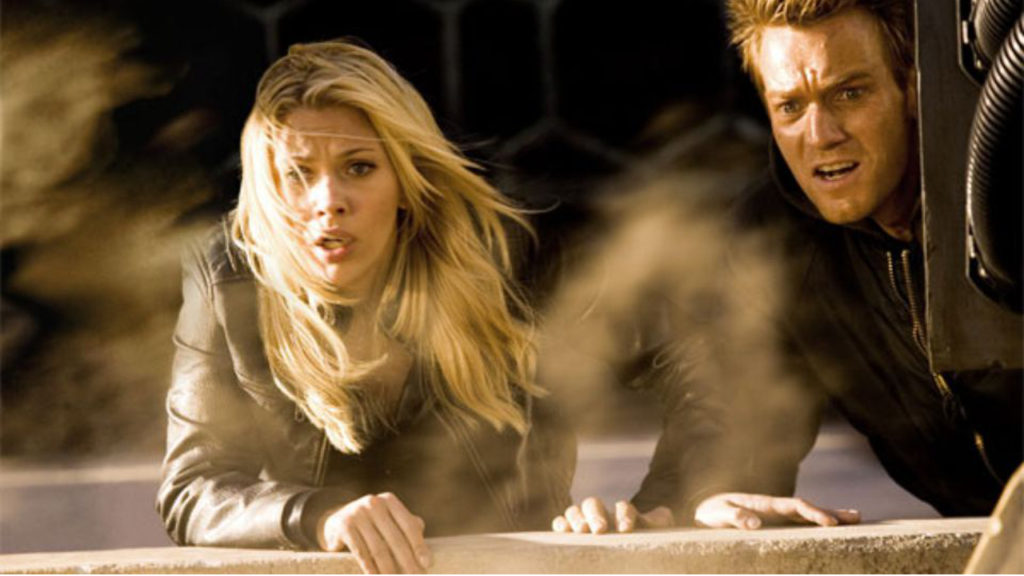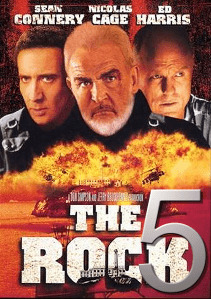 5. The Rock
Released: June 1996
Metacritic: 58
Synopsis: A vengeful general seizes control of Alcatraz Island, threatening to launch missiles loaded with deadly poison gas. Only a young FBI chemical weapons expert and a notorious federal prisoner have the skills to penetrate the island fortress.
At this point you're probably wondering how The Rock is only at number 5! And I would agree with you. Despite it being one of the iconic 90's action movies it was only voted into fifth place. Starring a young Nicolas Cage and a still old Sean Connery, The Rock is hailed among many as Michael Bay's best movie to date. This may be due to Ed Harris' excellent portrayal of a conflicted Army General, or possibly because of the shower room gunfight scene, that to this day holds up. Whatever the reason this is a true cult classic. Film fans have even created their own theories that the character John Mason (Sean Connery) is in fact James Bond, who was also played by Connery. Take that as you will. Starring Nicolas Cage in his prime and being set in the menacing Alcatraz prison it really is everything an action movie should be. I'm sure it doesn't need to be said but if you haven't watched The Rock, treat yourself.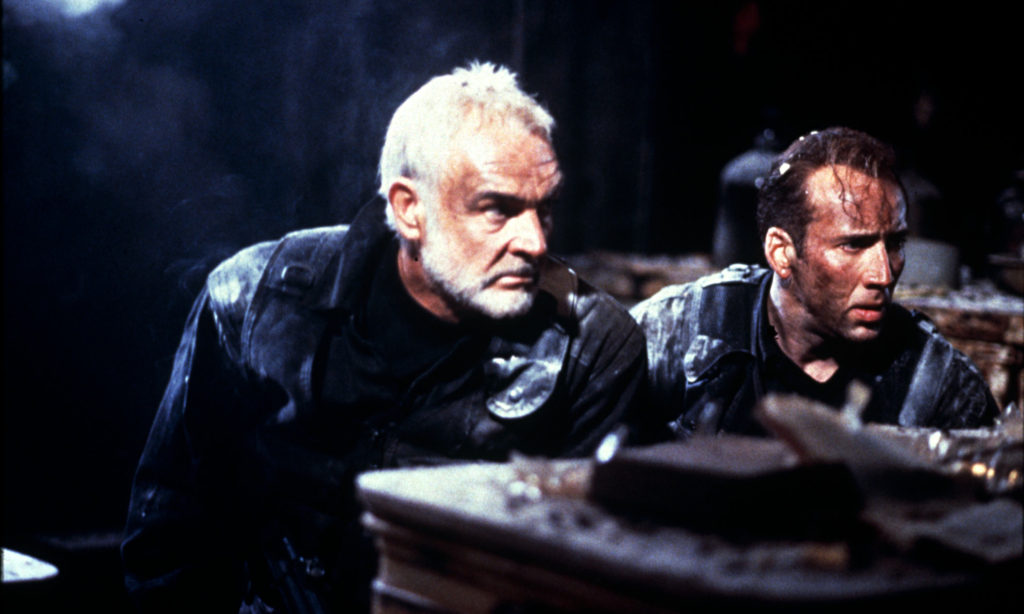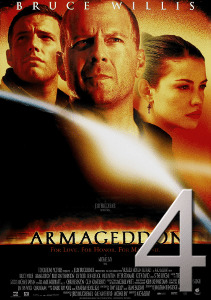 4. Armageddon
Released: July 1998
Metacritic Score: 42
Synopsis: When an asteroid the size of Texas is headed for Earth, the world's best deep core drilling team is sent to nuke the rock from the inside.
Whenever you hear the title 'Armageddon' you most likely start singing 'I don't wanna miss a thing'. I hope I'm not the only one anyway. Starring Bruce Willis, when he cared, and the young Batfleck, this Earth shattering behemoth earned itself $552.7 million at the worldwide box office on a budget of $140 million. Not too shabby. Armageddon was actually the second 'meteorite hitting the Earth' disaster movie released that year, the first being Deep Impact. With an all-star cast, featuring the likes of Steve Buscemi. Billy Bob Thornton, Owen Wilson and Liv Tyler as well as the aforementioned Willis and Affleck it really was a massive summer blockbuster. Even though the critics proved not to be huge fans the general movie going audience enjoyed it for what it was. And who can forget that ending!? Just thinking about it brings a tear to my eye. Armageddon crashes in to our number 4 spot.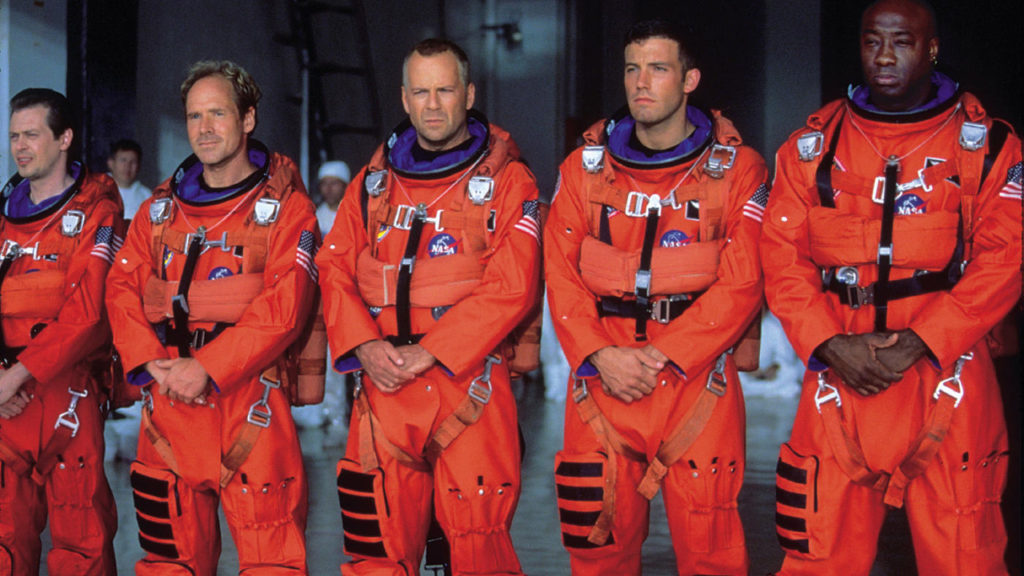 Now it's time to move onto our top three, prepare yourself.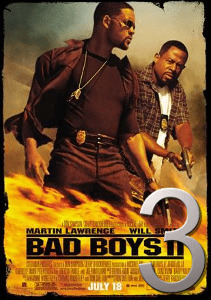 3. Bad Boys II
Released: October 2003
Metacritic Score: 38
Synopsis: The Bad Boys are back, this time taking on a Cuban drug lord as well as each other.
This movie personifies what Michael Bay is all about, the humour, the explosions and the insane action. It's also like Marmite, you either love or you hate it. Fortunately for me, I love it. As a sequel it did what it needed to do, it captured what we loved about our two main protagonists personalities perfectly, the sweet talking, rich boy Mike Lowrey (Will Smith) and the uptight, family man Marcus Burnett (Martin Lawrence). The way these two play off each other on-screen is just hysterical and it's their chemistry that really make this movie great. One thing you can't deny about Michael Bay is that he certainly knows how to do an action sequence; the whole car chase scene in this movie is one of the best he's put to film and Martin Lawrence's remarks as it's going down just makes it perfect. With just as many quotable scenes as the first "The devil is not welcome..HERE!", Bad Boys II was voted in at number 3.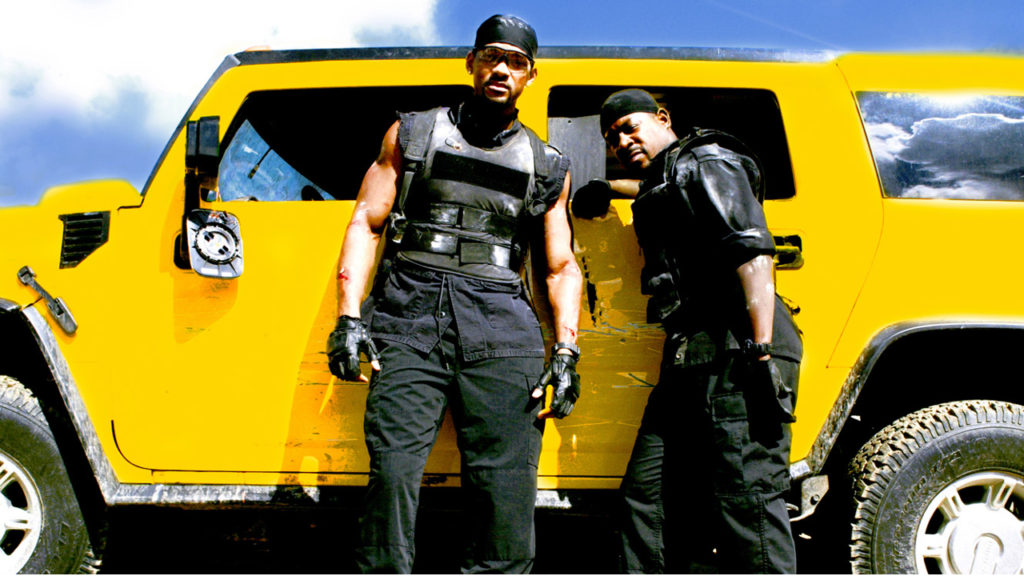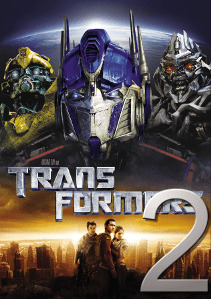 2. Transformers
Released: July 2007
Metacritic Score: 61
Synopsis: Robotic aliens make Earth their final battleground. Earth's last chance for survival rest in the hands of young Sam Witwicky.
There seems to be some love amongst the Out of Lives staff for Transformers as quite a few on them included it on their top 3 list. Despite what you think about the film, the visual technology used in the original was impressive and had never been seen on the big screen before. The way the robots transformed into cars and jets was truly mesmerising and strangely believable. Starring relative unknowns Shia LaBeouf and Megan Fox it quadrupled its budget at the Box Office and for better or worse spawned the franchise that is still going strong to this day. Long before metal robot balls or cigar smoking Transformers, this original was reasonably well received among critics, but again the public audience showed it much more love, which seems to be a theme with Michael Bay movies. Featuring fan favourites like Optimus Prime, Bumblebee and Megatron it was always going to be successful to some degree but Michael Bay did a good enough job telling a reasonable story amongst the action. Transformers was voted into our number 2 spot.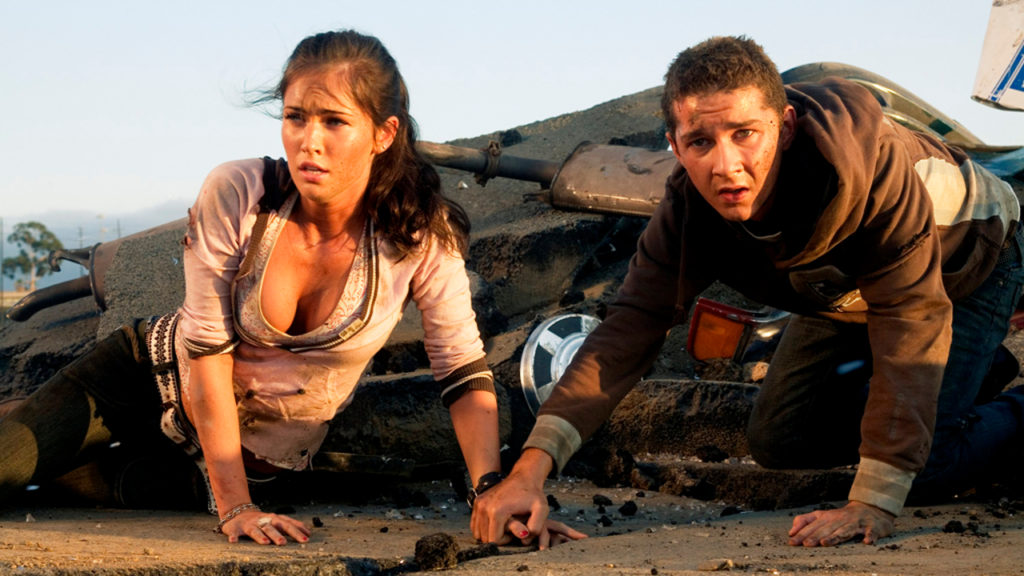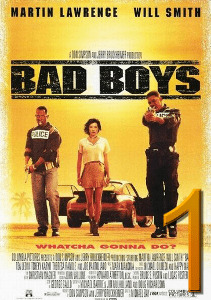 1.Bad Boys
Released: April 1995
Metacritic Score: 41
Synopsis: One hundred million dollars worth of heroin has just been jacked from police custody. Once the career bust of Detective Mike Lowery and Marcus Burnett, the missing drugs now threaten to shut down the narcotics division of the Miami Police Department. When the drug investigation turns deadly, the murderers kidnap the only witness a close friend of the boys, which makes things personal.
Standing on top of the pile, not waving its flares, is the movie that brought us one of the funniest and most memorable buddy cop relationships in cinema. To me they stand beside greats such as 'Riggs & Murtaugh' and 'Turner & Hooch' (my credibility probably went out the window right there). Voted in by all the Out of Lives staff, Bad Boys is both hilarious and action packed, it also has a half decent villain to boot. With quotes such as "Now back up, put the gun down, and get me a pack of tropical fruit Bubblicious………And some skittles" this film has left its mark on all of us. Bad Boys was made on a measly budget of $19 million and bought in a massive $141 million worldwide at the box office. No doubt it made a fair bit on home release too, (I know I have owned this film on every platform possible). Will Smith's and Martin Lawrence's comedic chemistry is in full effect throughout the film and despite the sometimes choppy camera work it does what it needs to do, entertain. Here's hoping the sequels coming in the future actually star our original Bad Boys…BAD BOYS, BAD BOYS…WATCHYA GONNA DO..WATCHYA GONNA DO WHEN THEY COME FOR YOU! Sorry that happens every time. To everyone here at Out of Lives this is Michael Bay's 'Mona Lisa', I don't know what that says about us but either way it takes home our gold star and sits in the number 1 spot.
"I'm Mike Looooowrey."
So there we have it our Top 7 Michael Bay directed movies. Agree or disagree? Are we crazy? All relevant questions but we want to hear your opinion. Let us know below what you would change.
If this was a true Michael Bay list I would bail out in an explosion of fireworks but due to health and safety I'm limited to a picture. Until next time..