Ubisoft have released the first details on the free Conflict update for Tom Clancy's The Division. Included in this update is the brand new Incursion One 'Clear Sky' which takes place in Columbus Circle. Clear Sky has you face of against the Rykers as you attempt to take back a formerly LMB-controlled anti-air missile site and restore safe passage across the Skies of Manhattan.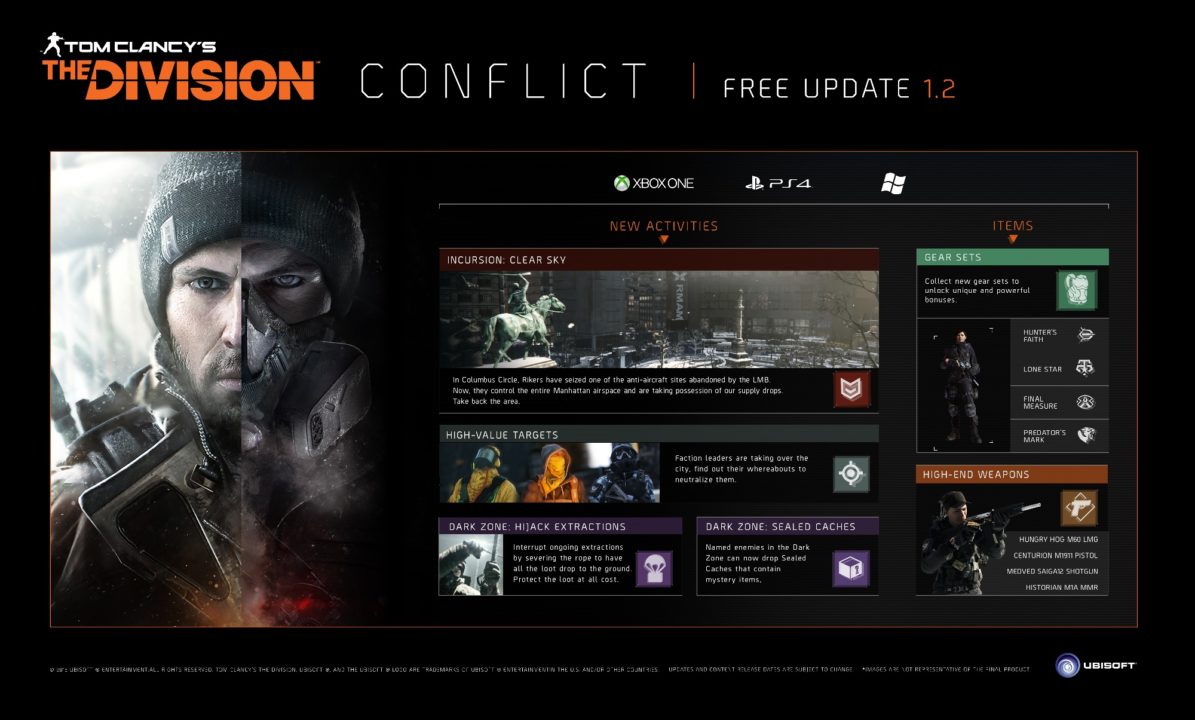 The Conflict update is also adding high-value targets. The HVT officer inside your base of operations will provide a list of these targets and you'll have a limited amount of time to take down these targets.
The Dark Zone is changing too, with extractions even more intense than they were before as now you can have your loot hijacked this means that a player can run to an extraction rope and cut it, causing all of the loot to fall to the ground. As a player who plays the Division alone, that's going to make the ordeal very stressful.
As with the Incursions update before it, Conflict will add new gear sets. Which you can see in the trailer below. More details will arrive tomorrow during a Twitch session on the Division channel which you can find here: https://www.twitch.tv/thedivisiongame
The Division is currently available on Xbox One, PlayStation 4, and PC and the new update arrives May 24 on Xbox One, PS4, and PC.