Bungie have revealed that they will be hosting an event on Thursday June 9th at 10am PT (5pm BST) to announce what is next for Destiny in the coming year.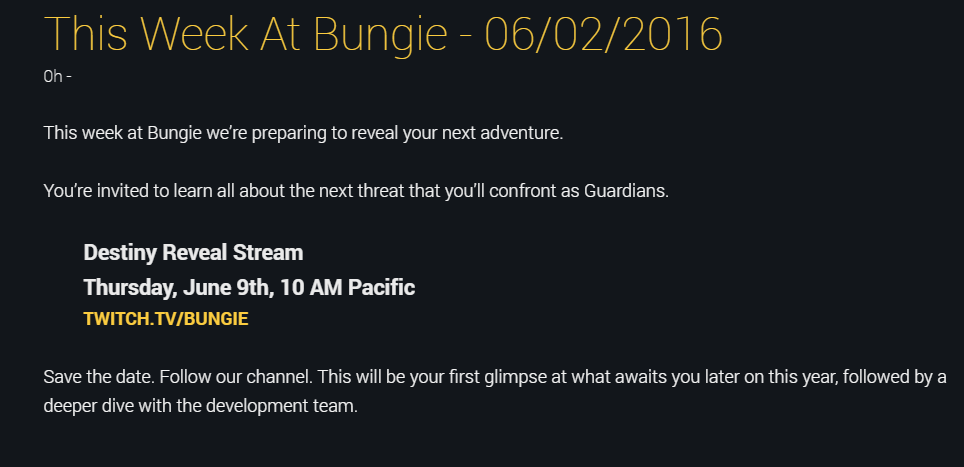 After the recent leak for 'Rise of Iron', it's fairly likely they will announce more information relating to the new expansion.
Many Destiny fans have already hit the new light level cap after the addition of Challenge of the Elders, which was added in April, so I'm sure we can expect a light increase with this next DLC drop. Hopefully some new exotics will be on the card too but we won't be holding our breath.
Should any more information become available about this announcement we will get it to you first.