Mojang released a very confident post today to announce the ridiculous number of copies of Minecraft they have sold. It reads:
"After a certain number of sales it's only appropriate that an infographic be made, and said infographic shared for players, parents, and games journalists. So feast your eyes upon the two images displayed in this post!

We'd like to offer our heartfelt thanks to every one of you who's bought Minecraft over the past few years, no matter which platform you play on. We're constantly in awe of our community and the amazing things you achieve together. You really are the best. <3"
You can see the infographic here: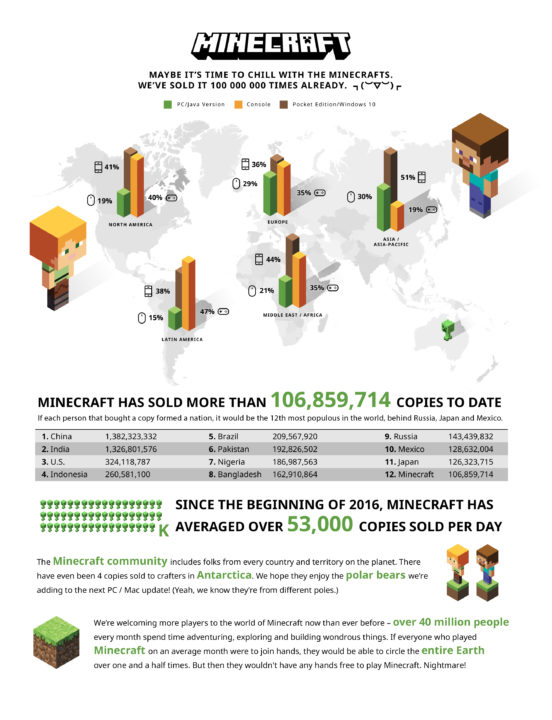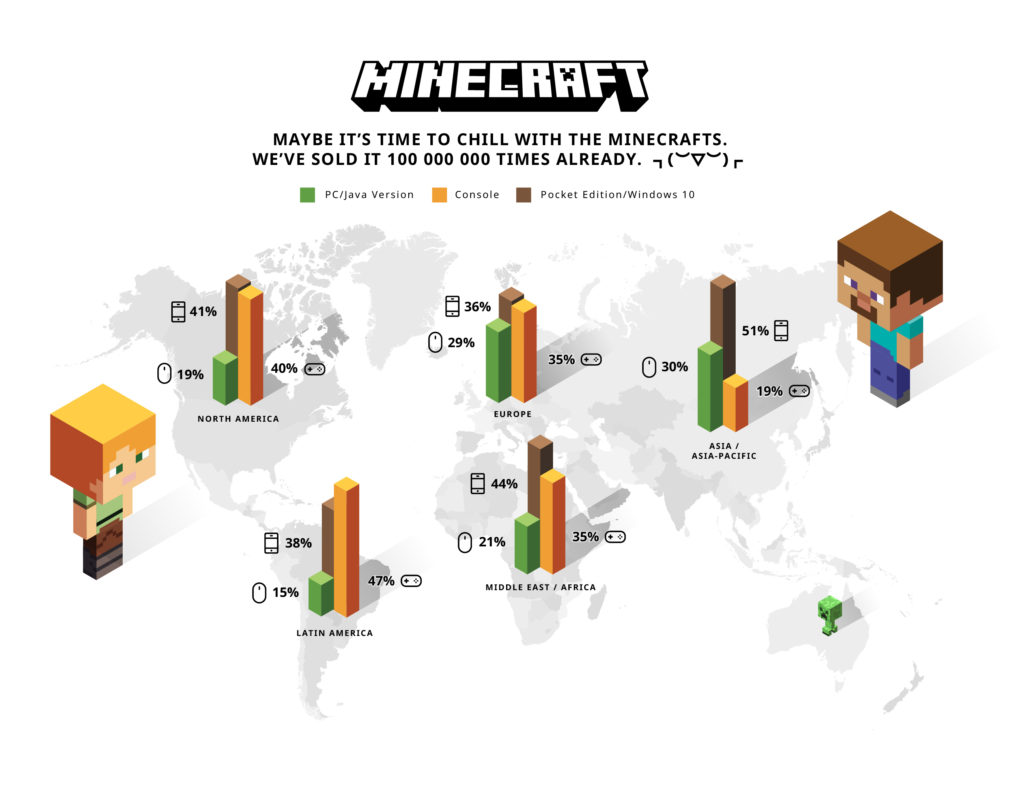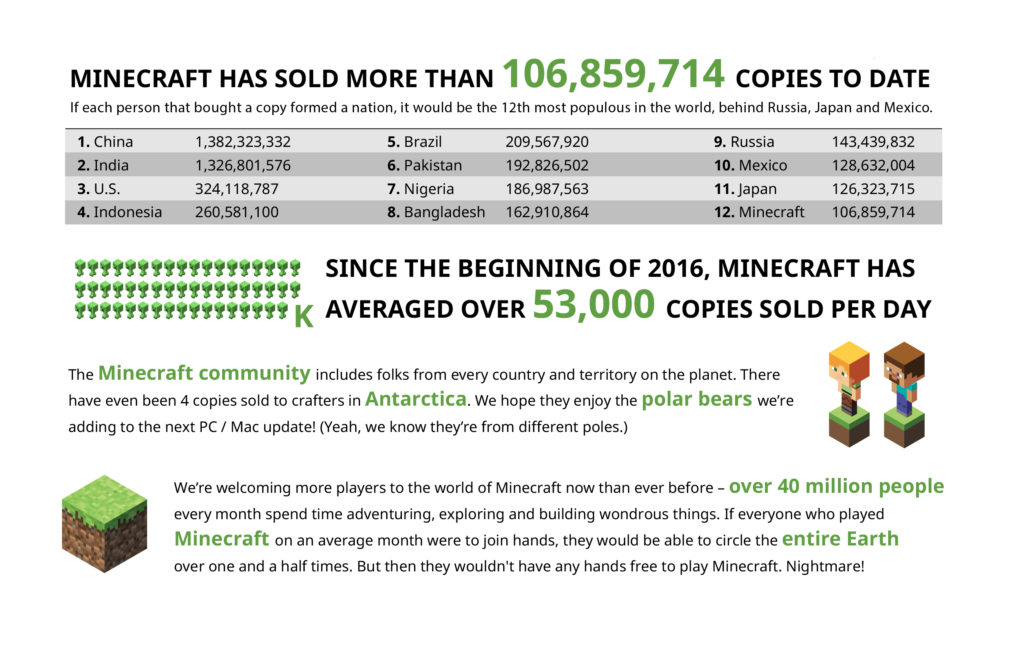 You can't blame them for bragging, that is a huge achievement. Minecraft has found its way in to so many homes and has invaded pop culture to become a true juggernaut, you would be hard pushed to find a gamer who didn't know what Minecraft was.