Fans of the fighting game genre may have cause for celebration today as Mortal Kombat creator Ed Boon teased that this week will be "Exciting" on twitter.
In addition, he has an image of "II" as his profile picture (the roman numerals for the number two). Fans are speculating this could mean Injustice 2 is on the horizon although it could also stand for the number 11, the next number in-line for the Mortal Kombat series.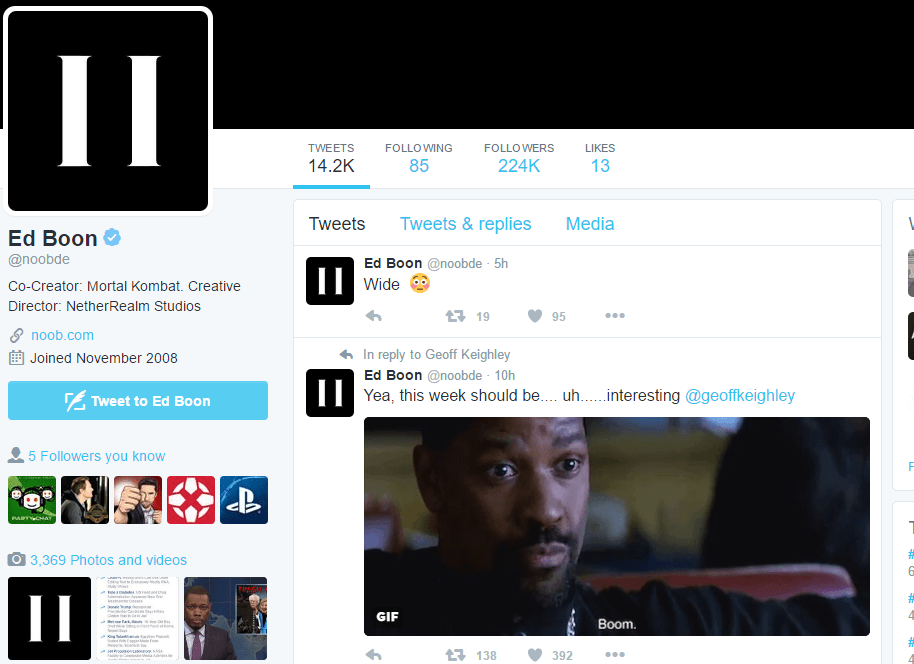 Ryan McCaffrey from IGN has also tweeted about an AAA announcement tomorrow via their IGN First promotion.
Very stoked to announce a new AAA game from a major developer on @IGN tomorrow at 8am PT/11am ET! #IGNFirst

— Ryan McCaffrey (@DMC_Ryan) June 6, 2016
We will keep you updated as the story develops.