It appears the earlier rumours that Skyrim would be getting a remaster are true.
Website Base.com has listed the game and given a release date of November 23rd.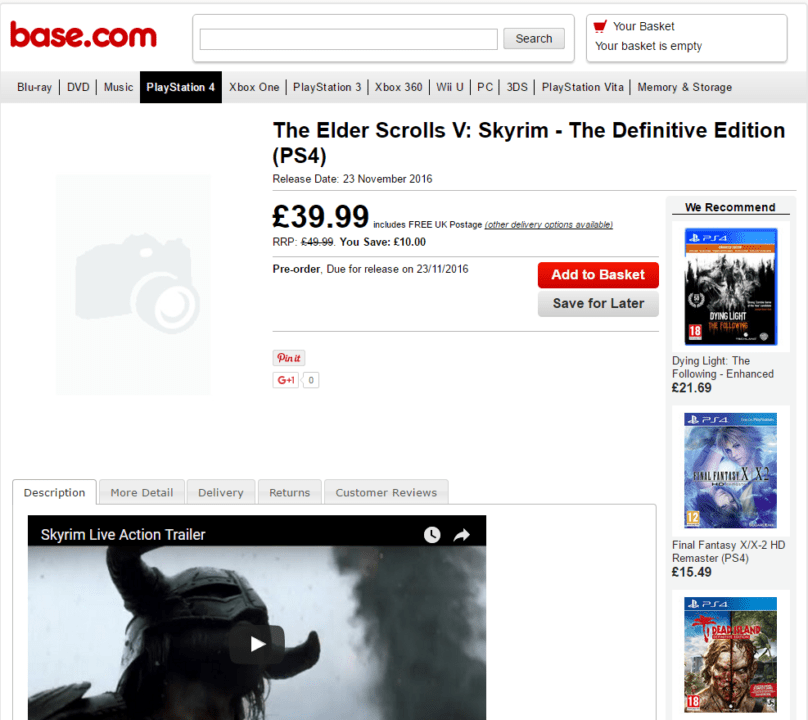 Unfortunately there isn't any box art on display but with such a specific release date all indicators are pointing to this being true.
This new definitive edition was also rumoured to come with all previous DLC and the mod support, much like Bethesda's Fallout 4. There is no description of the game on the website so until we hear more from E3 we will have to wait to see if mod support is coming.
We'll keep you updated should anything else leak.