Publisher Ubisoft has revealed more details about For Honor, the hack-and-slash video game coming to Xbox One, PS4 and PC.
For Honor takes place during the Medieval period and allows gamers to play as a character from one of three different factions, those being The Legion, The Chosen, and The Warborn. The three factions represent Knights, Samurais, and Vikings, respectively. The different classes will have varying abilities and weapons and there will be the option for more customisation. For instance, the gender of the characters, and the armour worn.
The game's competitive multiplayer mode can support up to eight players. When a match starts, players will be accompanied by numerous A.I teammates, who assist players. When one team earns enough points, they must eliminate the players from the other team. Once all the players from a team are eliminated, the match ends. Players can also level up in game by killing a certain amount of enemies and when they do they will earn 'Feats', which are basically additional perks that can give players extra points, strength, and health. These 'Feats' can also give the player a catapult attack or barrage of arrows to call in, similar to killstreaks.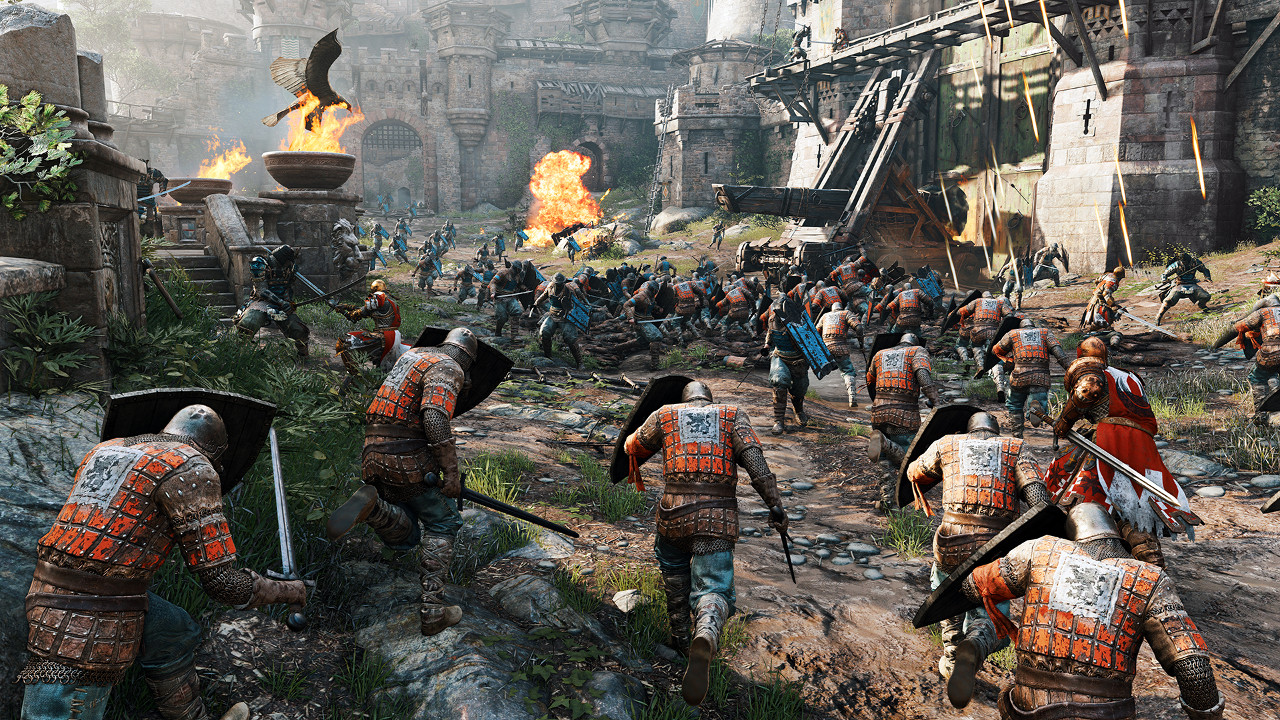 For Honor will also feature a tactical combat system known as 'Art of Battle' wherein a player can aim at different parts of their foe when in a dueling mode with them. For instance, by observing the movements of their enemy, players can strike the weakest part of their armour. Choosing the correct position can also block the other players' attack.
Ubisoft also revealed some additional information about the game on their E3 stage today. For Honor will feature a full-blown campaign that will have you fight many enemies and invade the lands of the other factions for loot and plunder. The gameplay in the campaign looked like a cross between Dynasty warriors and Ryse which has us excited.
Players can also register for an Alpha coming soon.
For Honor will be available February 14th, 2017 on PS4, Xbox One, and PC.
For Honor Gameplay Walkthrough: Viking Campaign Mission - E3 2016 Official [NA]
For Honor Trailer: Story Campaign Cinematic (4K) - E3 2016 Official [NA]