Last year Sony revealed Guerilla Games' upcoming adventure Horizon Zero Dawn with a trailer and a clip of the game in action. This year Sony revealed more details on the upcoming title and teased what players could expect.
Set on a post-apocalyptic Earth, where machine creatures rule the land and humanity has receded to its tribal roots, Horizon Zero Dawn combines open world exploration with light RPG elements. During March's Game Developers Conference, Sony assured attendees that Horizon Zero Dawn would be with us before the end of the year but recently it was announced the game would be delayed until February 28th, 2017.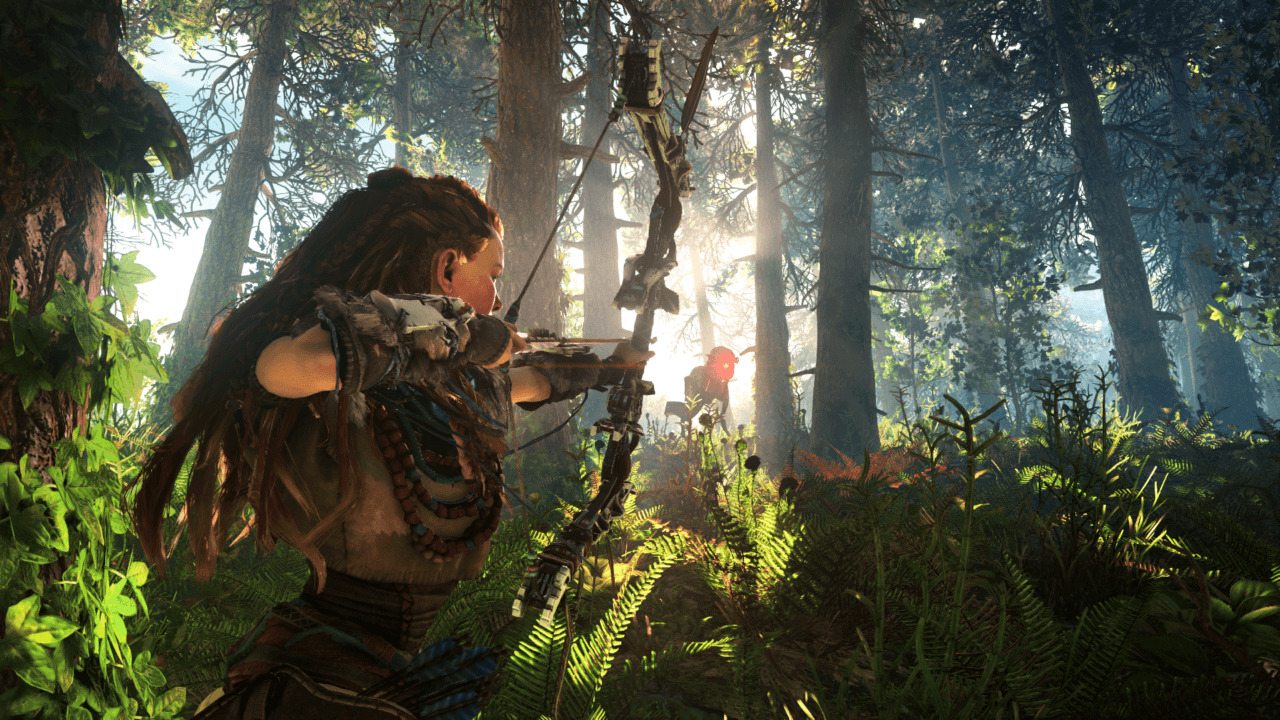 Embark on a compelling, emotional journey and unravel mysteries of tribal societies, ancient artifacts and advanced technologies that will determine the fate of this planet, and of life itself.
Horizon Zero Dawn is arriving February 28th, 2017 on Playstation 4. Hopefully.