If you are here on Out of Lives, chances are you have a passing interest in nerd culture. Whether that is TV, film, comics, games or otherwise, we do our best to cater to our kind of people. We here all have a passion for what we write about. However, that doesn't mean that we are defined by our fandoms. I, for example, love Star Wars and Star Trek, others read DC and Marvel, and, Heaven forbid, some of us even own and Xbox One and a PS4. Further on from that, we can appreciate much outside nerd culture. Take our own Tanked Up podcast – dedicated to computer games and craft beer. A strange pairing? Have a listen and find out for yourself! Today, however, I am going to write about a few TV shows which let you look in the real world.
We are spoilt nowadays with the choice of geeky shows to watch. Netflix are bashing out independent series like it is going out of fashion with Amazon not far behind. Our own British channels have some amazing short run series which bring strong drama and hard hitting themes to our screens. I love watching nerd shows, I love the DC TV universe, I love the Marvel shows. Shows like True Blood and Supernatural have brought Sci-Fi to our screens for long runs, not to mention older shows like Buffy and X-Files. I make a point of not limiting myself though. Although there are only 24 hours in a day and 7 days in a week, I make time to watch shows outside my comfort zone. Things I wouldn't normally watch; I will always give a chance to. They may not grip me immediately but sometimes I find an absolute treat. Something I can enjoy with my family which doesn't involve the supernatural or the super powered, super villains or superheroes.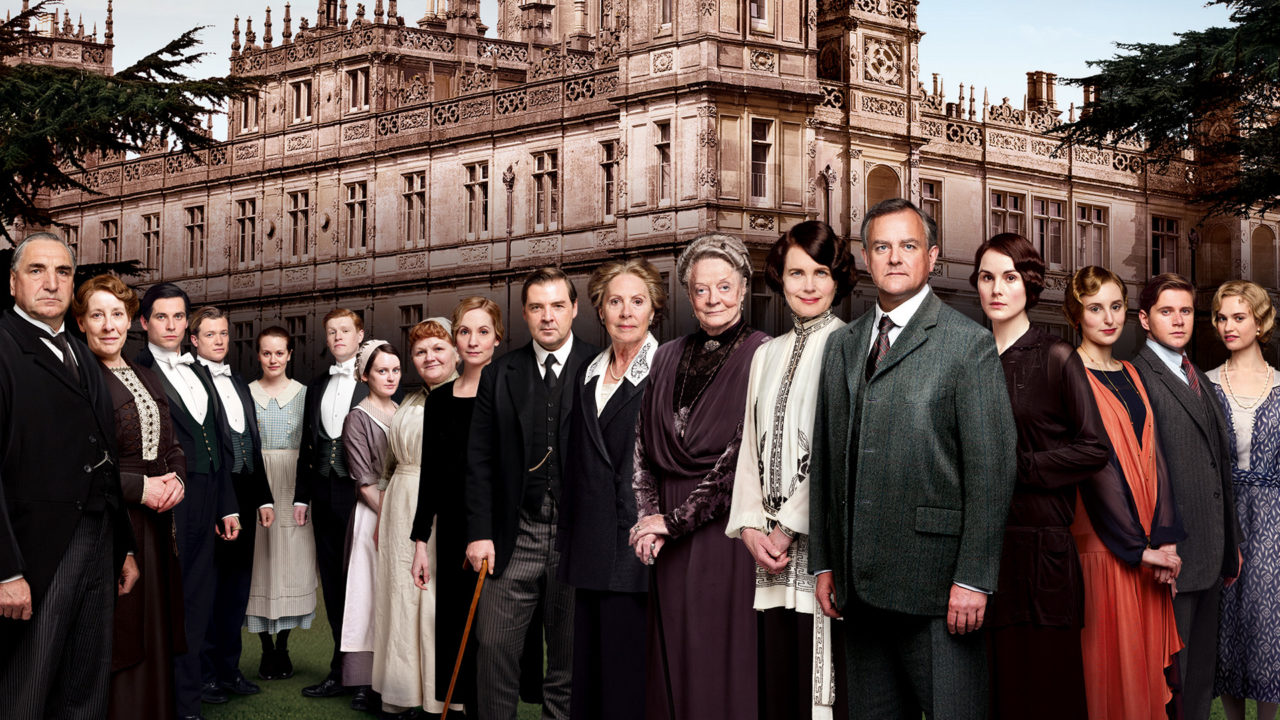 One of these, which has recently come to a close is Downton Abbey. I don't know what it was about Downton which gripped me, but I am so glad that I gave it my time. After binge watching 3 seasons, I picked up an appointment-to-watch show from season 4 through to the end of season 6. Although I can't quite identify what gripped me to start, I know what kept me coming back. High calibre acting from the entire cast drew me in and allowed me to sink comfortably into an hour of viewing. Immaculately dressed sets depicted the upstairs and downstairs world perfectly along with carefully selected and crafted costumes. Story-line, of course, played a huge part. It is easy to dismiss a group of mid-level aristocrats as nigh impossible to make an interesting story from. However, it was their position in society which made things so interesting. Remaining close to their servant staff while maintaining an arm's length and finding themselves embroiled in intrigue and scandal all made the show fascinating to watch.
Another show which I found time for was Nashville. Recently cancelled by ABC and picked up again by CMT, the show followed the lives of a group of country music stars, up-and-comers and wannabes in and around the city of Nashville. The home of country music is as much a character in the show, and while the set dressing and costumes do not weigh as heavily as Downton Abbey, the city brings its own emotion and character to the show. Obviously for a show such as this, the soundtrack plays a huge part. Original music performed by the cast and well known songs from established real world stars adds to the legitimacy of the show. The characters and story-lines serve to depict the harsh reality of fame, and the show never veers away from difficult topics. Proficient writers do well to push the boundaries of the series, allowing viewers to glimpse beyond the glitz and glamour of American country music, seeing what is often a seedy underbelly which you would never see. I accept that dramatic license is employed extensively, but the quality of writing and performance is such that the viewer can certainly suspend their disbelief and enjoy the show.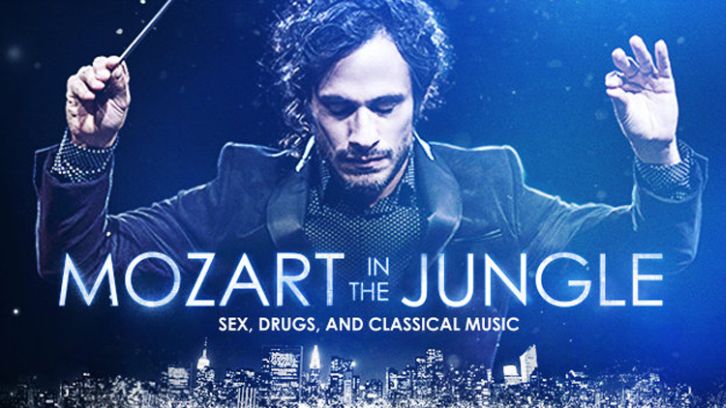 A final show I want to write about is Amazon exclusive Mozart in the Jungle. This half hour dramedy follows the New York Symphony Orchestra as it enters a period of change. The introduction of a new conductor throws the symphony into a state of flux and supporters change and the meeting of the traditional and modern world bring change onto the members and management. Although officially classed as a drama – comedy, the show, for me, is an enigma. Again, I struggle to understand what makes it stand out. The music, is, as you would expect from an orchestra based show, vital. The kind of music used sets scenes perfectly, and although you don't necessarily notice it, the presence always has an effect. The casting is spot on, with each member portraying their character with care and talent, depicting the complicated story to perfection. The writing is skillful, short episodes necessitating a compressed script, delivering what is required to the viewer in an efficient, yet well-paced way. An entire range of emotions is experienced across the shows short two seasons, and the format of delivery makes it perfect for binge watching.
I think we all agree that nerd shows are great. We can disappear into other worlds, where men of iron fly or vampires walk the Earth. Dragons can soar while masked vigilantes defend our cities. However, the real world is a fascinating place, and there are some amazing shows out there which let us see behind the curtain of other people's lives. Who would have thought that a show about members of a metal detecting club in England would be a success? By now you should be able to see that if you limit yourself to genre shows, you are doing yourself a disservice. There are many shows out there which cater to all kind of tastes. Take a look at some of the ones I have mentioned above, then go and find your own! If you think I have missed something which I really should be watching, please tell me – everyone loves a good recommendation and I could certainly do with something to keep me occupied during the cold and rainy Scottish summer. You can tweet me @TellyAlex or comment below or on our Facebook page. Keep your eyes peeled for my autumn previews coming soon, and stick with Out of Lives for all of your entertainment needs.