Loot Crate has teamed up with developer 'The Coalition' to bring fans a special themed Loot Crate that'll arrive alongside the launch of Gears of War 4 on October 11th.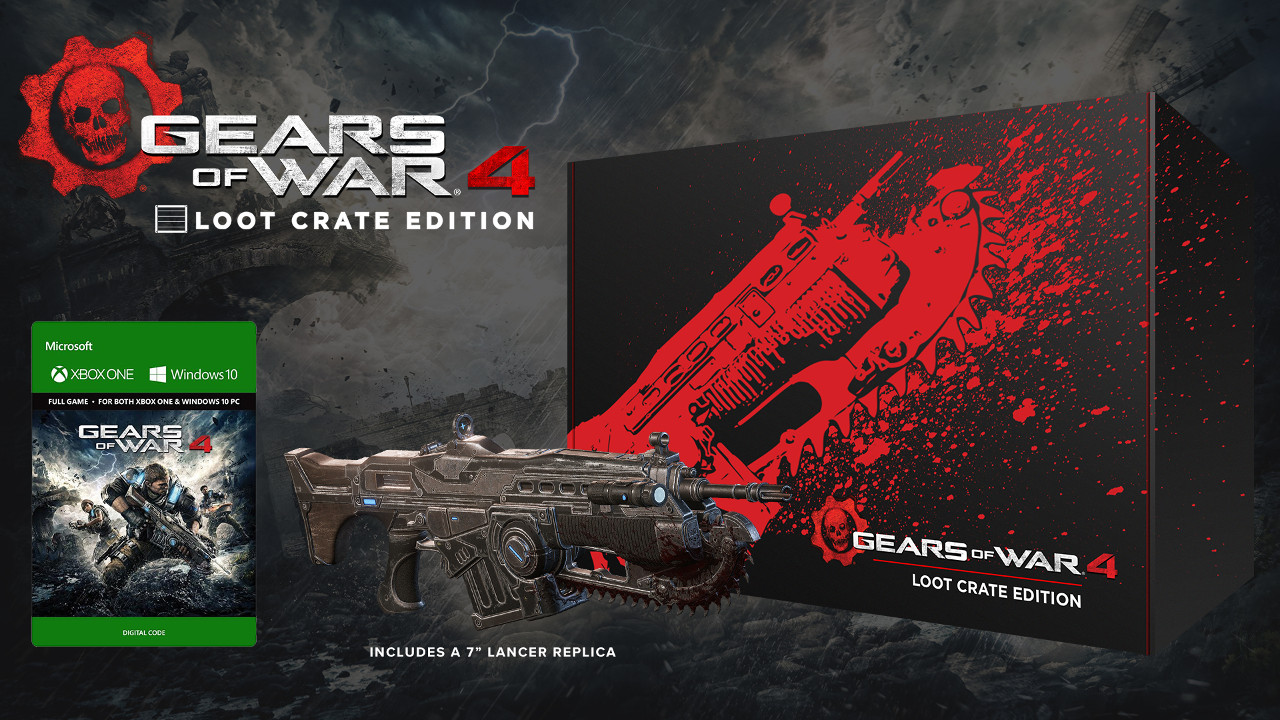 Fans will have the choice of 2 versions of the special Loot Crate – one with a digital copy of the game and one without costing $169.99 & $114.99, without shipping included.
Although some of the Loot Crate contents will be a surprise, each crate will contain a 7″ Lancer replica, a hoodie, and glassware. Furthermore, if you order before July 15th you'll also get a 2″golden Lancer pin.
There's no subscription required this time round either, so if you're a die hard Gears fan and have some spare cash laying around now might be the time to treat yourself.
You can find the Loot Crate here.