With the Xbox One S still a few months away, a Special Gears of War 4 version of the console has leaked online from twitter user @ekim_gaf.
Ekim_gaf had previously leaked July's games with gold line-up meaning this bundle could be real and not a clever hoax. He list's the 'current price' as $449 but that is subject to change.
The console comes with a 2TB hard drive, a custom paint design, a Gears 4 controller plus reportedly a copy of Gears of War 4 Ultimate Edition. Although no Ultimate Edition of the game has been announced, it's not a stretch of the imagination to think this could be true.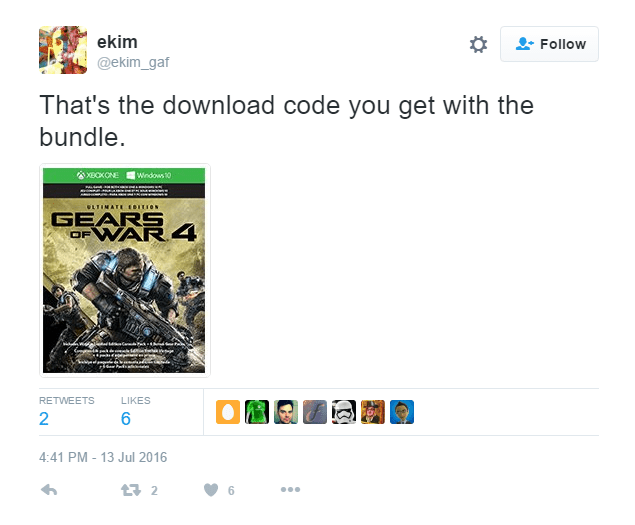 So what do you think? Clever Hoax? Let us know below.
Gears of War 4 releases October 11th and the standard Xbox One S  will arrive in August.