Yesterday Nintendo unveiled their old but new console the Nintendo Classic Mini – a shrunk down version of the original Nintendo Entertainment System with 30 games built in.
Now, a few extra details have emerged about the system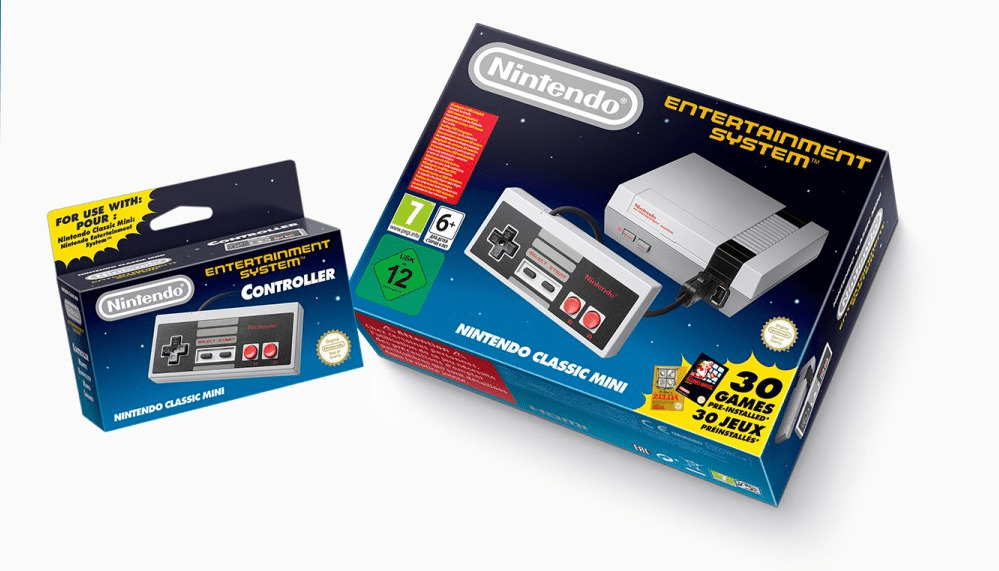 Firstly the Classic Mini, unsurprisingly, won't connect to the internet. This means the system will be a closed – so you won't be able to add any new games to the console. This news may come as a bit of a blow to those hoping to add other Nintendo classics to their gaming library but with the titles already included in the mini NES, which you can find here, there will still be plenty to play.
Secondly, the new mini-console has become available to pre-order on Amazon in the UK. The console is listed for £49.99 with a release date of November 11th.
So what are your thoughts on the new console? Does the system have enough games to keep you interested? Let us know below.