Hold on to something because Gravity Rush 2 will be arriving for PlayStation 4 on December 2nd in the UK and US, and slightly earlier in Europe on November 30th.
Gravity Rush 2 will mark the return of gravity shifters Kat and Raven, ex-cop Syd, and a bunch of new characters including Angel. The game will feature the same core gameplay mechanics as the first hit title, which first arrived on PS Vita back in 2012. Players will have the ability to alter gravity to proceed through levels and defeat bosses. However, this time around players will also be able to pick different "gravity styles" which in essence gives the player more control over the strength of gravity in the world around them.
Another mind-bending adventure awaits gravity queen Kat as a new danger emerges to threaten the fabric of the universe itself. Still searching for clues behind the mystery of her origin, and with the powerful Raven at her side, Kat must master three unique gravity attack styles as she takes on enemies and massive bosses.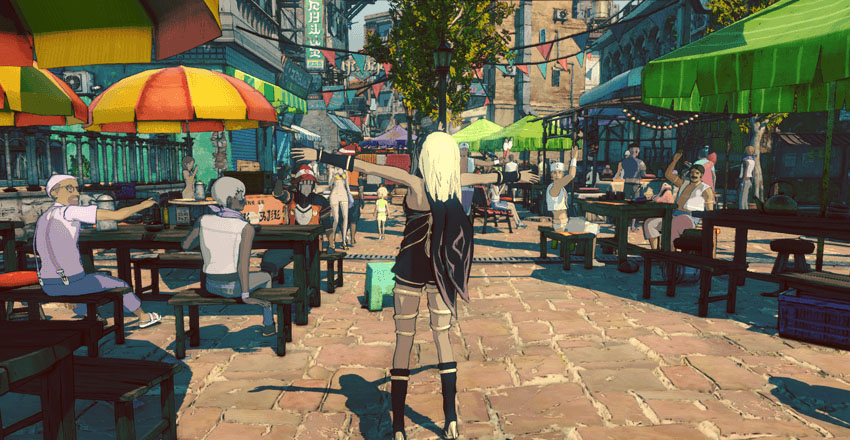 From August 2nd you'll be able to pre-order the game on the PlayStation Store and if you do you'll receive an instant reward of 10 PSN avatars from the game. However, if you pre-order from participating retailers you will receive an alternate white costume for Kat, as well as the Select Soundtrack featuring nine tracks from the game.
Also revealed was 'Gravity Rush The Animation', a brand new anime that will bridge the gap between the original game and this sequel. The anime is being produced by Studio Khara, best known for their work on Rebuild of Evangelion. No specifics were released as to when you can expect to watch the new animation, but they'll be releasing more information "prior to launch".
Gravity Rush 2 - NEW HEIGHTS Trailer | PS4