Star Trek Beyond – Released: 22nd July (UK + USA)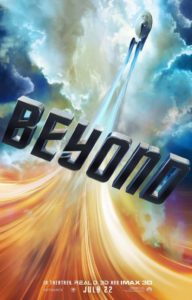 The first movie up on this week's list is the third entry in the rebooted Star Trek franchise (which is also the thirteenth film in the overall Star Trek franchise.) It's stellar cast features the likes of Chris Pine, Zachary Quinto, Zoe Saldana and the tragically late Anton Yelchin. This time round the story, which is co-written by Simon Pegg (who also continues to star as commander Scott,) focuses again on the crew of the star ship enterprise, as they find themselves stranded on an unknown planet. This sequel is directed by Justin Linn rather than J.J. Abrams but all indications show that he is steering the ship in an equally good direction. It's already doing well over its opening weekend and it's without doubt the biggest blockbuster release of this week.

The BFG – Released: 1st July (USA), 22nd July (UK)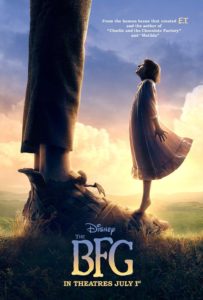 Next up on the list is the latest family friendly offering from the legend that is Steven Spielberg. The BFG is an adaptation of the classic Roald Dahl story and features the acting talents of Mark Rylance and Bill Hader among a number of others. The story focuses on Sophie, a little girl who sees a giant, and as a result has to be kidnapped by him, however despite his massive, intimidating size he turns out to be a very friendly giant who, in fact, refuses to eat children. Although this refusal causes a great deal of trouble for him and Sophie with the other giants. The screenplay for the film was the last piece of completed work by Melissa Matheson, who had previously contributed towards ET as well as others. If you're looking for something more U/PG this week, this may well be your best choice.

Around China with a movie camera – Released: 22nd July (UK), (No USA release date)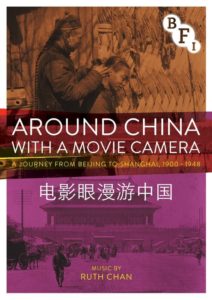 Our final pick this week is one of the most different and  interesting ideas for a movie we've seen in a long time. Around China… is a film made up of various clips from tourists video cameras. This is made even more interesting when you learn that these video cameras were all recording at different periods of history. The film acts almost as a series of tourist based time capsules for china at various different moments in its history since the invention of the video camera. It's far from a blockbuster audience pleaser but it's the kind of film you don't see released every week and that alone is reason to be interested. It released elsewhere last year but it's  being released here this week (and seeing a simultaneous home video release as well) by the BFI. If you're looking for something out of the ordinary, we'd suggest this utterly fits the bill.