Suicide Squad – Released: 5th August (USA + UK)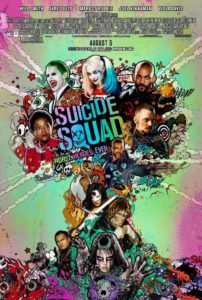 The DC Cinematic Universe takes another stride out into the world this week, but this time round it leads with its most villainous foot forward. The film sees some Hollywood heavy hitters such as Will Smith, Margot Robbie and Jared Leto combining to play a squad of villains who, thanks to governmental intervention, are used to fight an even bigger threat. It's certainly a refreshing approach to the usual "hero team" movie formula. Unfortunately the movie has released to a critical slating. However it's this week's big blockbuster release and if your any kind of regular cinema goer, or superhero fan, chances are you've already decided to see this or not.

Sid and Nancy – Originally Released: 1986, Restoration released: 5th August (UK), (no US release date)
Sid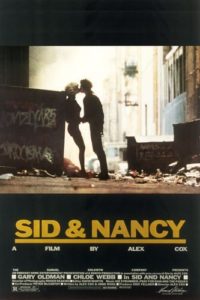 and Nancy is a film originally released 30 years ago by Alex Cox, it's based on the Story of Sid Vicious (the lead singer of British punk band The Sex Pistols) who, after attempting a solo career is arrested in relation to the stabbing of his girlfriend, Nancy Spungen. The film was originally shot by Roger Deakins (who has recently shot Hail! Caesar, Sicario and Skyfall) who has worked with the studio on the restoration of this re-release of the film. The lead role is played by a young Gary Oldman. Though the director is not making Hollywood levels of movies these days, this release was critically acclaimed when it first came out 30 years ago, so you can be sure of the quality of this restoration/release.

Songs For Amy – Released: 19th Ocotober (2012) (USA: HFF), 5th august (UK)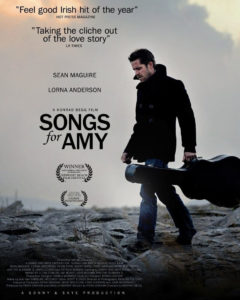 The final release in this week's list is a music based Dram-edy from a former Director of Top Gear; Konrad Begg. Songs For Amy Is the story of Sean, who is a struggling musician from Ireland, in an effort to redeem himself he decides to write an album of songs for his paramour, Amy, along with the help and the hindrance of his band mates. The characters are played by a cast headed up by some lesser known British and Irish talent. The movie has been screened, and picked up a whole bunch of praise, at a number of film festivals and now it's found its way out to the general public as well.