Lights Out – Released: 22nd July (USA), 19th August (UK)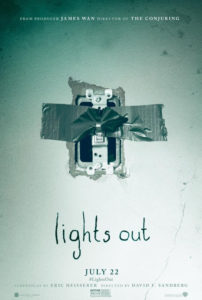 First up on the list this week is illumination based horror flick Lights Out. This movie originally started life as a short film that made its way online in 2013 and saw great responses, this lead to a new script which saw the original concept expanded, with Warner Brothers picking up the distribution duties. The story follows Rebecca, who delves into her terrifying childhood to finally confront and discover the truth of the horror from her past, in order to save her little brother from the same experience. This is a feature length directorial debut for David F. Sandburg, who will follow this film up with the sequel to 2014's Annabelle. This may be the directors first big push on the horror scene, if that's a genre you care about you might want to catch this in cinemas and you'll certainly want to keep an eye on the talent behind this movie.

Nine Lives – Released: 5th August (USA), 17th August (UK)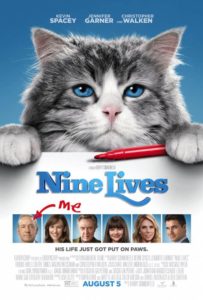 Next up on this week's list is one of the worst reviewed movies of 2016 and, now, it can add our "Baffling movie of the week" achievement to its list of horrible accolades. Nine Lives is a film about Christopher Walken  turning Kevin Spacey in to a talking cat. Spacey plays the film's main character Tom Brand who rarely puts in the effort to be a family man and must therefore learn the values of family by being trapped in the body of the family cat. The director of the movie actually has quite a strong pedigree behind him, having worked on the entire Men In black franchise and much more. But with reviews this low you probably wouldn't be missing much if you skipped it.

David Brent: Life On The Road – Released: 19th August (UK), (No USA release date)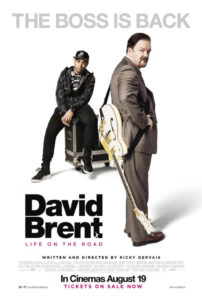 Finally this week our list is brought to an end by Ricky Gervais's return to arguably his most famous character in: David Brent: Life On The Road. The film is again a mockumentary which, this time, follows Brent as he embarks on a "tour" with his band. The film is set fifteen years after the end of the office (the BBC 2 show that spawned the character David Brent, in case you were wondering) and Gervais is actually releasing an album as David Brent to promote the film. Interestingly, Stephen Merchant appears to be absent from the production entirely. The movie has received mixed reviews with some praising it highly, and others not praising it at all so the key question is how much do you know and like the character already. If you can answer those positively then maybe this is the film for you.